Wednesday, August 08, 2012
Kristen Kinnear-Ohlmann,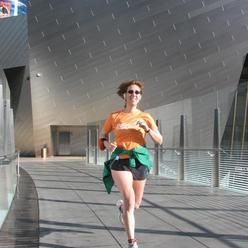 known to us SparkPeople as KKINNEA
www.sparkpeople.com/mypa
ge.asp?id=KKINNEA
made a video for Chocolate Milk and she needs our vote. This is one of our own. Let's get behind her. (Actually I was behind her a lot in Chicago, but that's a whole other story.)

Here is what she said in her blog:
"While I was in Chicago for the Rock and Roll Half Marathon, I made a video for Team Refuel about how I use chocolate milk to recover post-run.
"I've been chosen as a finalist!
"Would you be so kind as to vote for my video? You can vote once a day!
"Let's make Summer of Run into Team Refuel!!
gotchocolatemilk.com/app
licant/kristen-kinnear-ohl
mann
"