Or at least delivered a good blow...
I seem to perpetually feel behind in my weight loss journey. No matter what I do I feel like it is not good enough or that it is only temporary and the next time I look I will be over 300lbs again.
Maybe it's the "again" in the last sentence that makes me feel this way?
The sense of deja vu is strong as I lose weight. When I feel any amount of satisfaction at my success - it's immediately followed by frustration and sadness as I remember…
I've been here before (a couple of times).
But I have to just keep looking forward and believe I can accomplish a healthy lifestyle and it will stick this time around.
I mean I am on Day 68 of an exercise streak, have lost over 62lbs and feel great about myself!
I might not have bested my opponent yet but I have definitely delivered a good blow!
I have started a running training schedule and I have actually decided to do the Marine Corp Marathon on October 28th. (I still have my Richmond race in November but have signed up for the MCM race for 3 years in a row and have never actually gone).
I basically have been giving donations to the race and the charity I sign up with…well this time I will be at the starting line!
Since it is literally right down the street from me I decided to go ahead and do it! Plus I am on track to be 228lbs by then – which is the weight I did my first marathon at!!!
So I am committed to running all 48 runs on my training schedule and getting it done! I will need to maintain a 14 minute pace to "beat the gauntlet" (basically a bridge that makes up a busy part if the interstate between DC & VA that opens after a certain time frame- it's around mile 16 and if I make it there in time I can slow down to a 16 minute pace and finish the race- if not you are put on a bus…I really want to at least beat the gauntlet and make it to the end!)
I currently have been running- on average- a 15 minute pace…so it's doable and I'm excited to train!!!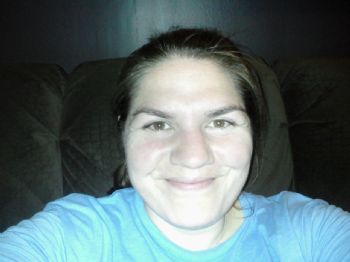 Training run 1 out of 48- 3 mile run/walk 45:35 time- felt good for most of the run and then backed off to a fast walk to finished it up.