Tuesday, August 07, 2012
That's all I can say about her abs!!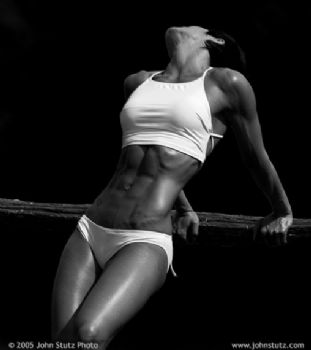 I'd settle with a flat stomach at this point...the six pack/muscles would just be an added bonus! LOL..Anywho, today was a good day...I stayed within my calorie goals, ate some fruit and veggies, drank over 10 cups of water and burned 636 calories...I wanted to get on the Stairmaster but they were full so I had to do the StairClimber instead...not sure what the difference is in the two machines but as long as I was "climbing" it is all good...I am working my way up to doing 30 mins on there...I did 15 today...trying to break up with my trusty treadmill....
I will schedule some more personal training appts this week...with this possible strike looming overhead, it is hard to really "plan" anything...two of our regions went on strike today so some of my team mates had to leave town...SMH...fingers crossed that my region doesn't get called...
Hope you all had a great day!
ttyl