It was my Third Sparkversary last week and I forgot !!
So much has been accomplished in this 3 years not only have I lost 66 lbs in weight.
(I had already battled my way down from 319.7 lbs to 260.1 over the previous 15 years)
I have also learned to eat better and exercise.
I have also learned that we cannot expect anyone to do this for us.
We must do this for ourselves .
I have learned a lot about myself and my capabilities and come to terms with the fact that there are some things I just cannot do ..
I don't know if any of you are aware of this .. But I had a stroke back in the 90s which affected my cognitive powers I had also had three heart attacks over the years the last one being only 7 weeks ago ..I suffered from bronchial Asthma all my life and it interfered with my education ..
I still managed to sit the nursing entrance exam and passed and became a nurse.
Then I married and I had four children and was left on my own with them when my then husband passes away ..
I met Colin when he was in his late forties and his wife had passed away and he had three daughters .
I was 34 at the time we married and melded our families.
This is why we have such a large family ..
We have been so happy and have done so many things together .
So that my friends is my life in brief ..
I am a positive person ... I have always been positive, I love all my children whether I actually birthed them or not !!
I love my Sparkfriends I feel I know each and everyone of you... your personalities come through in your blogs and your determination ..
Encouragement is a great thing, but we cannot make someone do what they just don't want to do ..
This isn't easy .. it is really hard to work out your Calories your Nutrition and your Exercise .
I have found a journal to be a life saver .
I enter everything into my journal during the day then transfer it to my trackers at night .
Learning to use the trackers also is not easy ..but ! once we have our food we usually consume, entered into the tracker it is so easy to track every day .
It is the same with the exercise tracker ..
We cannot successfully lose weight and keep it off without tracking ..
Spark friends are so important ... without our friends for support we may and sometimes do fail .
Why, is it so we say ???
Well its our Sparkfriends that know what we are going though because they are doing it too .
We support each other, we commiserate with each other, and cheer on one another to succeed
I have many Sparkfriends and I love them all , without them I am sure I wouldn't be writing this today .
Spark People and Spark Guy have saved many lives.... Of this I am sure .
If we hadn't had the tools he had provided for us, many of us would not be here today ..
We also have personal tragedies in our lives and it is our Sparkfriends that help us through .
I have loved being a team leader, I am always here if you need me .. I am looking forward to the next 3 years ...
Thank you all for making the last 3 years so wonderful ..
Much Love to all Susie
From this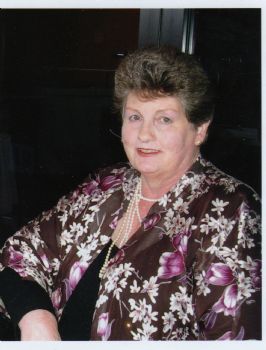 to this