I love being outside....
Monday, August 06, 2012
I had a super active outdoor weekend. I love being outside.
My Dad declared Saturday fishing day. I wanted to go bike riding but I was out voted. My son loves to fish and loves being on the water. I am so glad. I don't so much care about the fishing part but I love kayaking, tubing, canoeing, as well and biking and hiking along the river. We spend most of our weekends doing something along the C&O Canal.
So to the river we went at 6:00 am on Saturday morning. Dad and Jamie were fishing from the boat (with an outboard motor) while I paddled up river for 2 hours to find out that I have only traveled about 2.36 miles. I thought my shoulders were going to burst into flames. I have to admit that I haven't gotten and upper body workout quite that hard in a very long time. It was worth every drop of sweat to hear my Dad say that he never thought he would see me that far up river. WooHoo! I thoroughly enjoyed my float back down.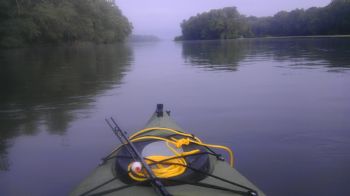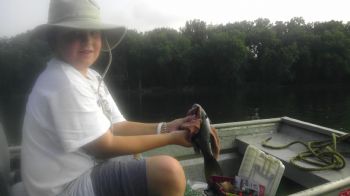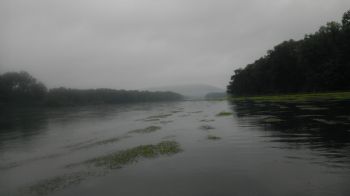 That meant that Sunday was biking day. This is only my second time out on my new bike. Jamie was complaining about a sore back so we only got in about 8.5 miles. It was still a really cool trip. We went to a new section of the canal and were able to explore a cave right off the path. It was pretty neat, at least until I saw those creepy cave dwelling spider that you see them eat of Fear Factor. I DO NO LIKE SPIDERS…..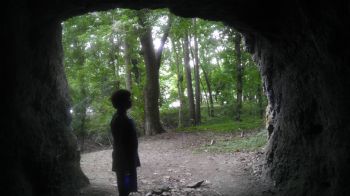 We did see a few really cool spider webs along the path. I could only take pics of the ones that the sun happed to be hitting at just the right angle.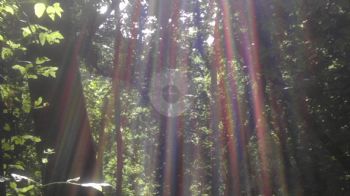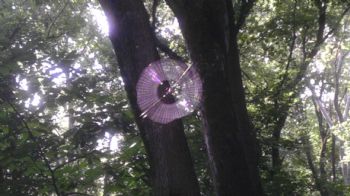 We managed to beat the storms that came through on Sunday by maybe an hour or so. Just enough time to get the bikes cleaned up and put away.
How was your weekend?