Sunday, August 05, 2012
This week I am thrilled to be working with the "Healing with the Fairies Oracle Cards" by Doreen Virtue for the very first time! I have felt guided to begin working with the fairies for some time now and am excited to explore this new deck!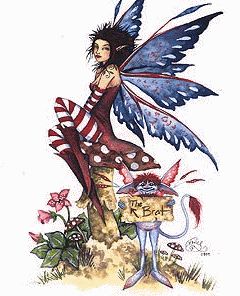 We begin this week with the message of "Financial Flow." With this card, the fairies joyously tell us that our financial needs are being met and that things that have previously blocked the flow of abundance in our lives have been removed. This increased flow of abundance not only applies to money, but to any need that you may have including time, energy, inspiration, ideas and more! The fairies say, "Keep your eyes open and look for new opportunities all around you!" The fairies also advise us to constantly reaffirm that we are deserving and accepting of abundance in our lives.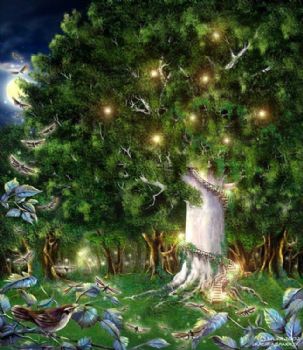 The middle of this week brings the "Magic of Nature," advising us to spend time outdoors, reconnecting with Mother Earth. The fairies caution that if you've felt depressed or low on energy lately, it may well be because you have become disconnected with the Earth and have become chronically ungrounded. They say, "When you connect with Mother Earth, when you allow yourself to walk barefoot on her grass, sand or soil, you allow her to renew your energy by removing stagnant, toxic and negative energies while returning light, uplifting energy in return." They say that committing to even five minutes every day will see a huge change in your energy and emotional state.
The week ends with "Feeling Safe." With this card, the fairies tell me that any feelings of vulnerability or any worries about not having enough are being healed by our angels and guardian spirits. They say, "Throughout this whole year, we have been experiencing a huge energetic change, culminating in the 2012 shift this December. This means that you may be feeling extra sensitive right now or that you are more succeptible to negative thoughts and feelings." They say that any time you find yourself caught in negative thought patterns to stop immediately and ask them and the angels to come and clear away any negative energy and fear- or lack-based thoughts. They say, "Every night before sleep, ask us and the angels to come and clear away any fear-based thoughts and negative energy to be replaced with new, uplifting, positive thoughts and energy." They also warn that spendint too much time and energy worrying about "what if" is the same as lighting a beacon for the Universe that says, "Please, give me more of THAT!"