Sunday, August 05, 2012





So one of my weekly challenges this week was to create some form of motivation. Not to hard right? Easier than I thought. I went straight to one of the greatest places to find anything on the web....No not Google (although they are great too)...Pintrest! I love Pintrest they have so many great things for just about any topic. Just search and you are bound to find something you need. Anyway back on track... So I search multiple topics including Motivation, Weight Loss, and Health and Fitness. Each of these searches I found some different quotes that I felt were motivational to me and my journey. I then used a simple PowerPoint to put all my images into one!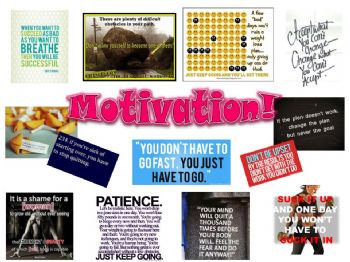 Another type of motivation that I plan to use is the Pounds Jars. I also found this on Pintrest. Basically you have two jars, one for Pounds to Loose and one for Pounds Lost. Each time you loose pounds you move the stones from one jar to the other. I think this will work well for me since i will be able to visualize the "pounds" being lost as I get to move the stones. I think the way I will use the jars is for my milestone goals....such as losing 50 pounds....then another 50...and so on. I am hoping the visualization of this will help me to see better that I am making progress and also give me another way to measure my progress...other than the scale or measuring...which can sometimes mess with your mind.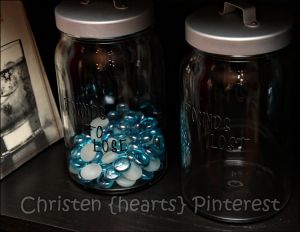 So these are two ways in which I plan to motivate myself! Hopefully, you will also get motivation from this post as well! And remember you never know who may be gaining their motivation from you!
Finally, I wanted to end with one of my favorite pieces of Motivation I found while doing this challenge.....