Sunday, August 05, 2012
It was a 4 hour round trip, and we stopped for lunch in Whangarei. It is a smallish city in Northland. I didn't get many photos, unfortunately. It was raining a lot of the time, and there weren't many rest stops. Most of the NZ country side looks like this
and this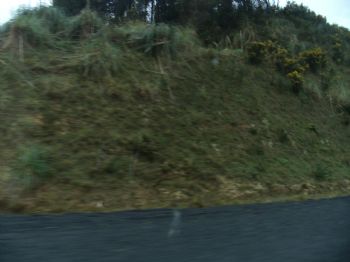 Sometimes there are more trees.
But, we did stop at a place called Marsden Point and I snapped these photos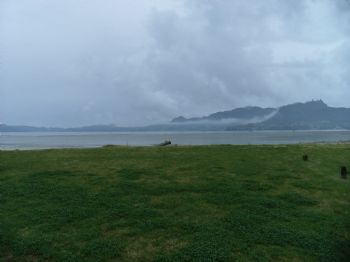 The mist was low over the islands and it was really pretty.
And this fella provided entertainment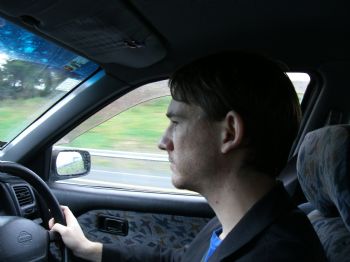 Now I am sleepy, and still have some planning to do! Gah, better get on to it.