Boy, there are some NICE perks to my husband traveling so much! We just left Duluth, MN where we stayed the night at the Radisson and were upgraded to the 3-room Presidential suite! WOW! We were on the 15th floor with a view of Lake Superior that was ABSOLUTELY awesome!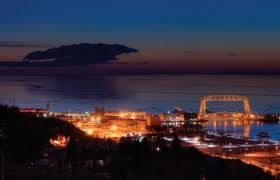 Next we went to the famous Duluth Grill. I've lived in the Northwoods for over 22 years and we've never eaten at this diner featured on Food Network's Diners, Drive-ins and Dives. I had 1 egg/egg white scrambled, 3 bites of their DELICIOUS caramel roll with pecans, 1 1/2 pieces of applewood smoked bacon, red flannel hash ["A Duluth Grill original!" Sweet potatoes, beets, carrots, onion, & bell pepper tossed
in olive oil, thyme, S&P, then oven roasted.] and WONDERFUL coffee. It was SUCH a special treat! And if you haven't eaten there, and are in the area, you must try it! They EVEN grow their own veggies and fruits in the parking lot! It was QUITE the scene!!!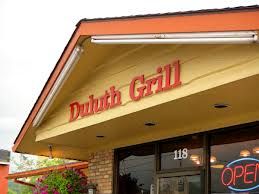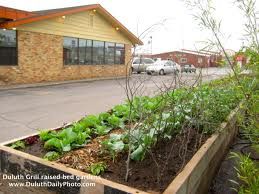 www.Duluthgrill.com/
Well, now the real purpose of my blog--SPARKING our marriages!

When my dh and I married almost 23 years ago, we promised that divorce would never be uttered from our lips! I remember when a VERY dear friend of mine got a divorce after 30 years of marriage, I marveled because they had been so in love with each other. Well, as much as I DON'T want to admit this, I can understand what happened with my friend--she entered menopause!!!!! I've NEVER, ever been so fragile and weak in my whole life!
Now let me go on a little bunny trail before I finish my thoughts above. I'm going to paint 22+ years of my life. I married my best friend and 4 months later we were pregnant with our first baby [I thought I was barren 'cuz it took me 4 WHOLE MONTHS! ha!] Then 2 months after his birth, I was pregnant again with our second son. 7 months after he was born, I was pregnant with our 3rd son. 4 months after he was born, I was pregnant with our 4th son. I had 4 babies in THREE years! The 4th year I had emergency neck surgery with 4, 3, 2, 1 year olds. Then several months later I was pregnant with our 5th son. Then we had a break of 2.5 years and I was delivering our 6th son. Then I had 2 miscarriages--one in June 2000 and another in June 2001. Then I got pregnant again and Mary was born in 2002. Thought I was done bearing children since I had her at almost 41. But 3 1/2 years later, I had my little Sammy boy. I used cloth diapers for my first 4 babies. I made everything from scratch. Nicholas was diagnosed with diabetes at age 5 [that was when I had 5 that were 5 and under] and I started homeschooling.
Now you'd think that would be a MAJOR weak time in my life, and I've definitely had my share of trials, BUT NEVER, EVER have I felt the way I feel going through menopause. All this to say, that I feel very weary of life and marriage! Well, my dh has stepped up the plate and I'm so, so grateful for God's grace! He has pampered me so much since last weekend when I had a MAJOR breakdown and actually thought about leaving which I PROMISED I would never do!
I know I'm being very honest with you all, but I just feel I need to express my thoughts about how much we need to fight for our marriages. Satan does NOT want us to have thriving, loving relationships. He wants us to abandon our covenants. I'm SO thankful for a man that is going to God asking for grace to minister to me in this very hard time of my life, and I'm looking SO FORWARD to finally being through this time of my life for his sake, and my family's sake! ha!
Anyway, we had SUCH a fantastic time during our overnight! We had a VERY special dinner with some friends Friday night. Then we just thoroughly enjoyed each other in our Presidential suite. This morning we played cribbage and talked before leaving the hotel. There are several things we are going to do to work on our relationship.
1. Go for walks together--we used to do this a lot and it was a special time for us to connect.
2. Play more games together--we love cribbage and scrabble.
3. Pray and read the WORD together
4. Go for an overnight [weekend] trip once a month [he's got 12 free nights waiting to be used]
5. Write love notes to each other.
Okay, well, I sure opened up to my DEAREST friends, but it's so therapeutic for me to communicate with you all. Thank you for allowing me this special time. Love you guys so much!
Susan