Saturday, August 04, 2012
It has been a 2 nap day as most of you know that is when I am having a tried day.We had ground chicken sliders for supper.
But did get some great pics in garden. I often mention the elusive yellow sulfer butterfly. I usually get about 2 chances a year to get pics. Got some good ones today. Sometimes it looks white when light hits it but it is a light yellow. This is not the big one that never stops but a smaller one.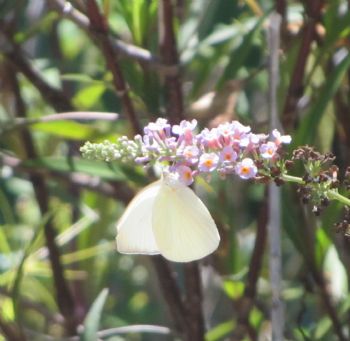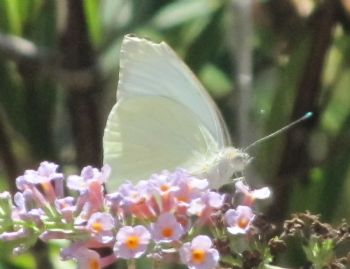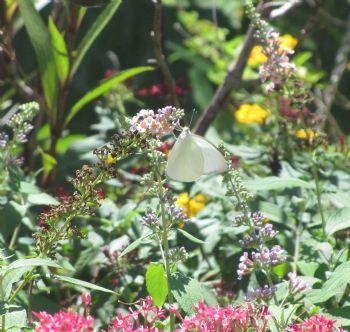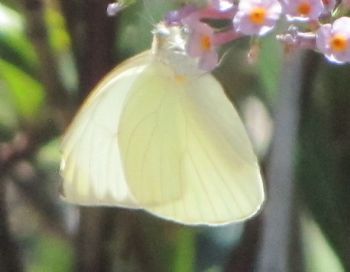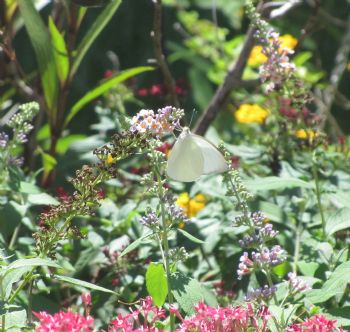 And this is rose bush that only had 2 roses yesterday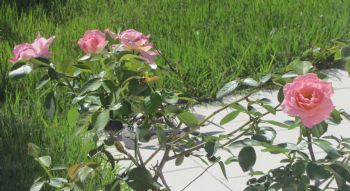 Next is Haven who use to come visit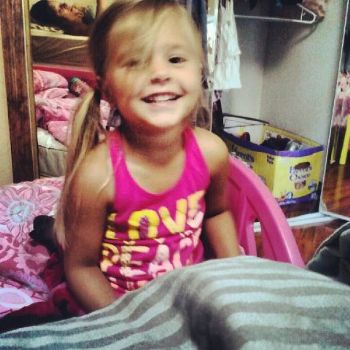 And my GGD Abigail