yay for August challenge!
anyway, JUST got home from helping my friend paint her new apartment. sad to say, its totally in the ghetto, seriously. long story short, we got her key, went inside for a few to see what she was working with, left to go to her car, come back within five minutes, and there are 3 ppl looking in her window and pushing on her door. the look out wasnt very smooth. she yells "watch out watch out! run!" awesome. perfect.
anyway. i was hoping it wouldnt take that long, but alas, i am slightly proud to be the one person she asked to help straighten out her life. this apartment is more meaningful than the 'next living space'.
im debating going to work tomorrow. i havent slept in 3 days, tonight with be 4. yaaay insomnia. or, i blame the full moon. you know, being a wolf therian and all. oh how i love being a she wolf. (wink)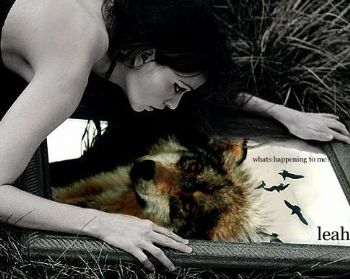 well, anyway got the renaissance pictures back from her. we only got a few. she was a pirate, i was a creature from where the wild things are.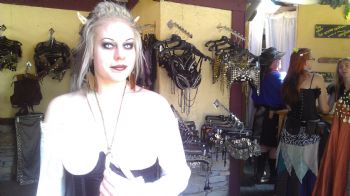 loooved that person/dragon! didnt talk, but the mouth of the mask moved with im assuming their jaw as well. greeeeat acting. krystalle and i both were going 'awwww i want to take it hooooome!" still not knowing if it was a guy or girl.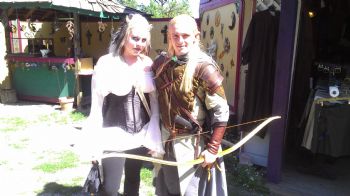 and now, i can die happy having met the man i fascinated about for years, Legolas. lol. i guess he was actually hired on as one of the staff this year. pretty cool.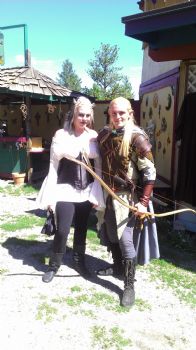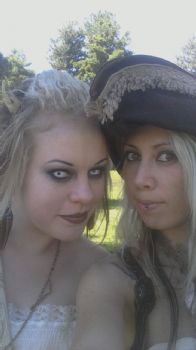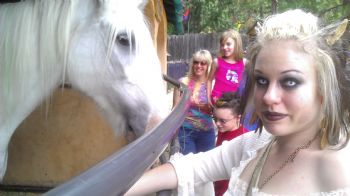 alrighty, thats that.
now i have to decide if i want to go to work tomorrow or not. of course, right now, im wiiiiiiide awake. cuz its dark out. but as soon as its light, regardless of the fact that i have the same schedule everyday of getting up at 6am for work, my body is like 'oh no no, its light out, you must not venture into the light, sleep sleep instead. oh, its dark out now! awaken my child, awaken mistress of the dark!" or, at least thats what i hear. lol. i was so tired today i kept zoning out at my desk big time. my boss told me to see how i was feeling tomorrow morning when i 'wake up'. since we arent busy i dont HAVE to go in. love my job. well, anyway, i had best at least try. i have at least 5 hrs until then. i think. lol. until then, i shall bask in the full moonlight, and drift into dream land.
www.youtube.com/watch?v=
jTOzCUDgROg