Wednesday, August 01, 2012
I drove 3 hrs in rain storm to get to my Grand Daughter Savannah who is having her 7th birthday today. with a lot of prayer, and my flashers I got here safe.
So her is her at home playing games the party is later tonight. I like her angry birds Tee shirt.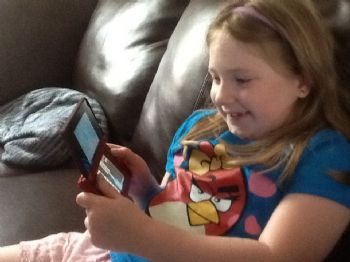 Happy birthday Savannah