I have reached a crossroads where I have needed to reflect. I display my medals in my office, not to show the world how great I am or that I am something but rather they hang as a reminder of something I have discovered about myself. I am reminded of David in the Bible where he kept the sword of Goliath in his tent. I would imagine that when times got tough where he began to doubt himself or his faith, he would reach under the bed and touch the cold steel of Goliaths sword and re-live that moment where a young stripling triumphed over impossible odds.
This is my way of reaching out and touching the sword of Goliath, MY Goliath. I wanted to share them with you, not to put ability on display but I guess as a way of reminding myself publically of lessons learned. The reason why will be apparent.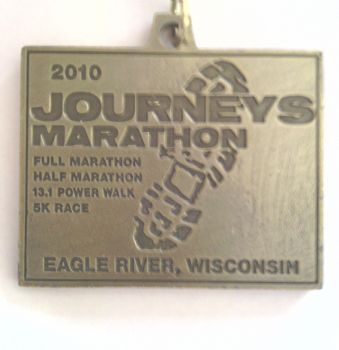 Eagle River, WI - 5k.. I learned about the perils and foolishness of overtraining and still managed to finish.. had to swallow my pride... hard.
Sault Ste Marie, MI 10K.. I got lost on the course and wound up in some subdivision. I learned to not take that stuff so seriously and laugh it off... I also witnessed real courage on display that day with a woman who was not only last but was REALLY last.. by a wide margin. She never gave up, never got discouraged and because I got lost, I had the privilege of running with her for the last 1/2 mile to the finish. I still don't know her name. My loss.
This is her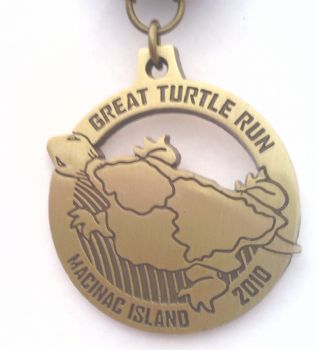 Mackinaw Island, MI First Half Marathon - I learned to tough it out. The first 3 miles were pavement, the rest... hilly trail run. I had to give it all I had to finish... i didn't do my homework very well and didn't train accordingly..funny I didnt remember signing up for the Marine Corps? That was a tough first race.... 'nuff said...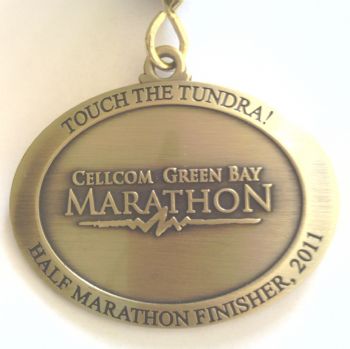 Green Bay , WI Half Marathon 2011
This was supposed to be my first marathon but because of injury, I didn't train much at all. I downgraded my registration to a half and rolled the dice. I was totally surprised by how much fitness I had retained through non running activities. I learned to just try and don't just assume you cant do it.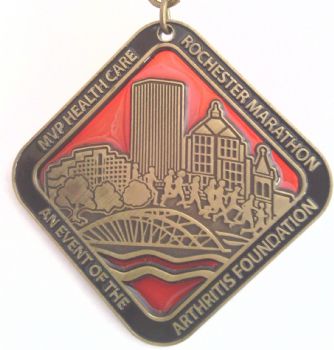 Rochester, NY first full marathon 2011
- So many lessons it would require me to finish my blog series... The big lesson... Knowing in your heart that you not only have the courage to start but the will to finish. I started out too fast at the beginning and it cost me a painfully tight hamstring at mile 8. I had to nurse it for the next 18 miles stopping almost every 1/2 mile to mile to stretch to get some relief. i never gave up and gutted it out to the end. never regretted it....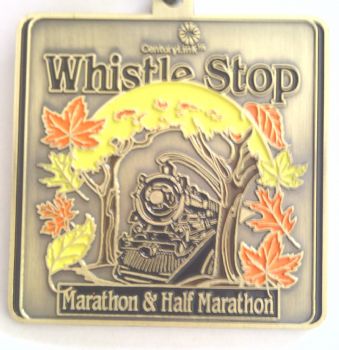 Ashland, WI 2011 Half marathon.
I was still so sore after the marathon a month earlier that I almost didn't do it. I learned to define success by your present condition. My present condition demanded that I just let go of my pre conceived ideas and just finish even if I had to walk all of it. Who cares? just enjoy the process. I walked the first 4 miles then run/walk intervals afterward. turned in a time not too far from my standard 1/2 marathon time. who would have figured? just relax and let the expectations go... just do it.... just finish.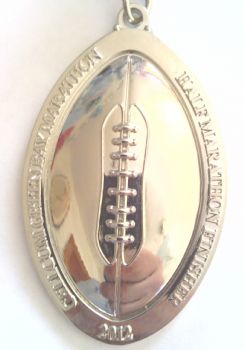 Green Bay, WI 2012 Half Marathon
Race was cancelled due to extreme heat. People were falling out after 2 miles. By the time race was officially cancelled, I had made it to Mile 11. Lesson learned- I am tougher than I think. In spite of the extreme heat index, I held my own and would have finished under the harshest conditions I had ever raced in. I have what it takes.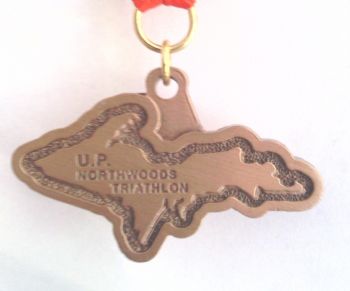 Iron Mountain, MI - Northwoods Triathlon.
I was so afraid of open water swimming and just swimming in general. I was ok with biking and running but swimming left me paralyzed. When I started trying to really swim, it was like a bird trying to fly for the first time.... lots of false starts. one lap turned into two. Then two laps turned into a quarter mile. Out of 46 male participants, I was 24th out of the water.
I can do it.
Now I can swim a mile...
I said all of that to say this. I have taken time to reflect on what I have managed to do, not because i was perfect but i was determined and would not take no for an answer. Because I demanded more of myself and believed that I could deliver.
I am about to buy my time trial bike.
This is where my dreams of preparing for a Half Ironman Triathlon go from mere mid life crisis day dream to reality. I am putting my money where my mouth is, and more accurately, where my heart is. i have dreamed of this day for a long time and now it is soon to be a reality. there will be a big learning curve but so has everything else that has been worthwhile on this journey. The only way to succeed is to first be willing to fail, to be vulnerable, to let your lack of ability be seen so that it can then be refined.
This is what my bike is going to look like.. this is not my bike yet but these are pictures of the model I am getting .. will post pics later of MY bike :)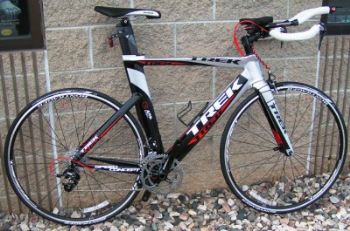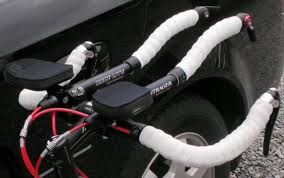 This whole purchasing process has really made me stop and think. Am I really ready for such a huge undertaking? Will I follow through? It is one thing to talk the talk, it is quite another to produce. A 1.2 mile swim, 56 mile bike, and a 13.1 mile run is a massive undertaking.
Am I ready to begin making this a reality?
There is a quiet yes coming from within........