old water cuo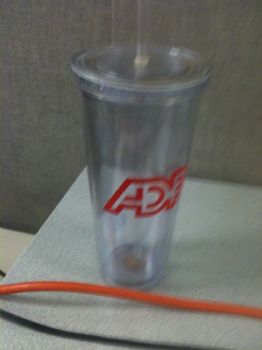 new water caP FROM THE GRAND OLDE OPRY WHAT ALSO MAKE ME THINK OF A GOOD TIME WHENEVER I DRINK MY WATER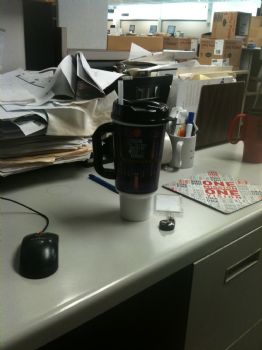 Okay it time for me to come up with my august goals and to take this serious. People some time think I don't take this serious. But I do I lost my dad at the age of 8 and I have high blood pressure n and tend to have prediabetes. I want to live to enjoy my great niece and nephew. So here our my goal
Water I want to increase my water
I am going to tried no I AM GOING TO DO THISthis
2 glasses when waking er up- this helps to activate internal organs according to my doc this should be hot water
1 glass 30 minutes before each meal- helps with digestion
1 glass before a bath-helps to lower blood pressure (this was new to me)
1 glass before bed- helps to avoid stroke or heart attack (this was new to me, also)
Also
More water through the day because of this I upgrade my water cup
Also I am trying to lower my sodium sNO i WILL LOWER MY SODIUM AND I will try to avoid
1. Hot dogs this will be hard but I will Do this
2. Spaghetti w/sauce I am going to have to change my spagetti sauce need tom find a lower sodium one
3. Catsup (ketchup) will be working on this
4. 9. 0. Flour (wheat) tortilla my flat bread is low sodium
5Iam giving up potatoes chips I will do this
5 Whole milk been switching to soy and almond milk in my smoothies and cereal
7 soups I been using the Campbell healthy soup trying to switch to no soup but mom would g8angry
9. 16. Macaroni w/cheese switch to low sodium cheese
10. 19. Creamy salad dressings only use 1 tablespoon with my flat bread
Eat t less CRAP
C-CARBNATED DRINKS
R-REFINED SUGAR
A- ARTIFICIAL SWEETERNERS & COLOR
P- PROCESED FOODS
EAT MORE FOOD:
F- FRUITS & VEGGIES
O- ORGANIC LEAN PROTEIND
0-O- OMEGA 3 FATTY ACIDIS
D-DRINK WATER
Jokes
THE CURE: A man goes to his doctor because he's been feeling very ill for days. The doctor examines him, leaves the room and comes back with a large assortment of pills. He says, "Take the green pill with two big glasses of water when you get up. An hour later, take the white pill with another glass of water. Take the blue pill with a big glass of water after lunch. Mid afternoon, take the orange pill with plenty of water, and repeat that at dinner. Then, just before going to bed, take the red pill with several big glasses of water."
The man is alarmed at huge volume of medicine he has been given to take, and nervously asks, "What's the diagnosis? What's wrong with me?" The doctor says, "You're dehydrated."
BEDTIME NEGOTIATOR: A father sends his kid to bed. Five minutes later, the boy screams downstairs, "Dad! Can you get me a glass of water?" The dad says, "No. You had your chance." After a minute the boy screams again, "Dad! Can you get me a glass of water?" The dad says, "No. I told you, you had your chance. If you ask one more time, I'll come up there and spank you." After a short silence, the father hears, "Dad! When you come up to spank me, can you bring me a glass or water?"
I Need Water
traveler became lost in an unnamed desert. Realizing his only chance for survival was to find civilization, he began walking. Time passed, and he became thirsty. More time passed, and he began feeling faint.
Reduced to crawling, he was on the verge of passing out when he spied a small shack about 500 meters in front of him. Barely conscious, he reached the shack and called out, "Water! Please, I need water!"
An old man appeared in the door of the shack and replied sympathetically, "I am sorry, sir, but I have no water. However, would you like to buy a tie?" With this, he brandished a collection of exquisite silken neckwear.
"You fool," gasped the man. "I'm dying! I need water!"
"Well, sir," replied the old man, "If you really need water, there is another shack about 2 kilometers south of here where you can get some."
Without knowing how, the man summoned sufficient strength to drag his parched body the distance to the second tent. With his last ounce of strength he tugged at the door of the second shack and collapsed.
Another man, looking enough like the old man to be his brother, appeared at the door dressed in a costly tuxedo. Looking down at the crumpled mass at his door, he inquired, "May I help you sir?"
"Water..." came the feeble reply.
"Oh, sir," replied the man, "I'm sorry, but you can't come in here without a tie!"