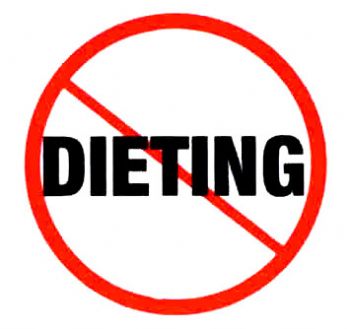 Yes, you heard me. At the beginning of the year, well, after Christmas, I stopped dieting for good! That's why I laugh when people ask me if I'm on a diet. I say, no, I don't diet anymore. I tried it, and it just doesn't work.
You know what a diet is? It's a period of self-deprivation to lose weight which happens before a massive gain of weight. And I've been that route, several times. I tried several diets, more than I can count. And they don't work. When I got off the diet, I just went back to the old ways, rushing back to the foods that I love, and the weight came back. It's a vicious cycle which goes like this: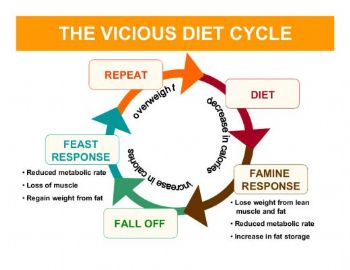 And I know the yo-yo path, and got sick of it. I don't want to diet anymore. As Richard Simmons once said, the first three letters of the word "diet" are D-I-E! And I don't want to die, not anymore, I want to live, and live to the fullest.
So I ditched the diet. I remember those periods of self-torture, when I was on them, longing for the day when I was off the DIEt and longing for those luscious things I was denying myself: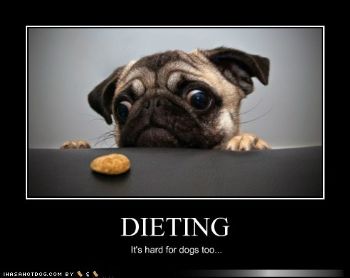 But I found out I didn't have to deny myself anything. Well, there are some things I don't want to do anymore, because it's not worth the suffering. Like instead of going through the drive-through at the local fast food place, I drive past, and it feels so good!
So, bye-bye, diet! And thank you, Spark People for introducing me to healthy living where I enjoy myself. I'm having fun, and don't want to go back anymore.
I think that says it all. I don't want to see that weight ever again.
Paraphrasing that Ray Charles song,
Hit the road, fat,
And don't you come back no more, no more, no more, no more,
Hit the road, fat,
And don't you come back no more!
Oh, how sweet it is!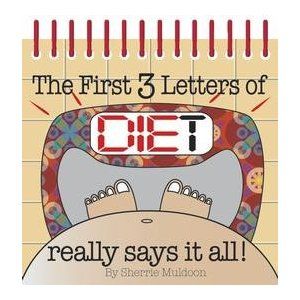 No more DIEt! No more DIEt! I'm dancing in the street!