Saturday, July 28, 2012
My brother texted me this week saying he had a 'food question'...when I called him, he asked me how did I get 'cut' and my muscles....mind you, my brother is known for making snarky comments about my working out and such...he asked for my help. And in spite of his earlier commentaries-I told him he simply had to stop eating the bad stuff he was eating (he is type 2 diabetic as well) and actually exercise. He listened..the fact that he paid serious attention was a good thing indeed. And a co-worker reached out to me to help her--she will be exercising with me beginning this week at work. What a great feeling!


Soooo before I do some kettlebells, here are some progress pics:
First week of P90X with Zumba, heavy weights, Jillian, sprinting: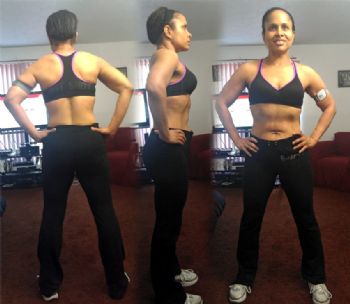 This past week with the workouts and adding Tabata: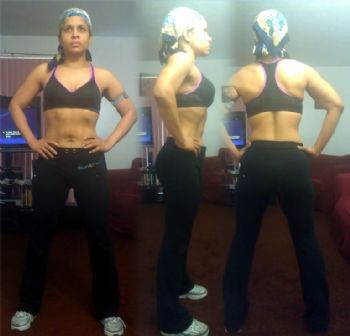 Keep striving, we CAN do this together!!!!