Saturday, July 28, 2012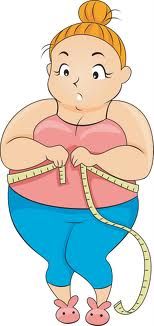 No loss this week, stayed the same, I wasn't doing enough exercise, and quite frankly there were days I was so busy I got very little in. So no more dragging my heels, have to pick up the pace for sure (if this ole body can handle it lol!) I find if I don't get at least 60 min a day in, my weight loss stops, so "No More Excuses", I will find the time to work out properly and hopefully will see a loss next week!
My eating hasn't been too bad, been to several parties, and managed to make pretty darn good choices. My bread intake went up this week, so will be keeping that down again (I love good bread) It loves to settle on my hips

I'm still feeling very good about the challenge, one of the girls has had no loss at all, so I'm still in the running lol!
It's funny we know what needs to be done to lose weight, and we think we can cut corners here and there, well it doesn't work, when I do that , I don't accomplish a lot, and don't lose the necessary weight!
I will be pulling up my britches this week, knuckling down and showing some results for my next weigh in

Have a great week end everyone..my challenge today...A family BBQ..let's hope I stay strong and make good choices today! I think I can!