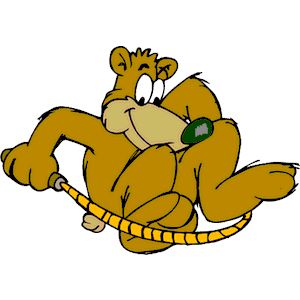 I had a monumental accomplishment tonight. No, I didn't qualify for the Olympics, but my own Olympic moment is finally here.
I did one. I jumped rope one time without missing. For somebody who has never been coordinated, that is an accomplishment.
And the Spark Guy inspired me with his story about how he couldn't jump rope either, but kept trying. When little girls do double Dutch with speeds as fast as an electric mixer, chanting rhymes all the time, as he said, why can't I? I've never been able to jump rope. And when everybody else could.
So tonight was a major accomplishment. One! One! ONE!
One day, I'll be able to to do two. I hope so. I pray so. I want to. You'll hear me whooping and hollering all the way from Topeka.
I have a goal to do two. Then three. One day I'll catch up with all those people who made it look easy, for somebody who has trouble walking and chewing gum at the same time. I want to be more coordinated.
Maybe one day I'll be able to do it, and make it look easy for somebody else who would like to do one.
I can't find a video of the Spark Guy's famous jumping, but I did find Coach Nicole do something I envy right now. That's the ultimate goal I am gunning for.
www.youtube.com/watch?v=
fY0lZTWlBAg
Onesie, twosie, evie ivey over!