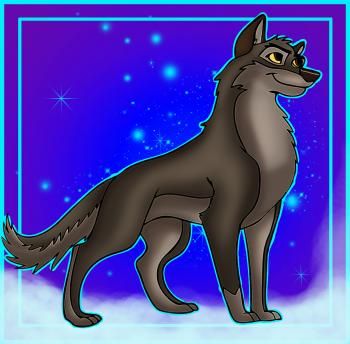 Another favorite motivational movie of mine is Balto, which is loosely based on the true story of the sled dog who led a team to bring medicine to Nome, Alaska, which was in the middle of a diptheria epidemic.
The movie was about a half-dog half-wolf whose dreams were constantly thwarted due to his heritage. And he felt useless. He wanted to be great, but didn't know how.
As his friend Boris the goose said of him: "Not a dog. Not a wolf. All he knows is what he's not. If only he could find out who he IS."
That was me, dreaming that I could lose weight and follow the dreams I had abandoned, but had lost my way.
But it is finding your way, even in the midst of setbacks that is important in my journey to fitness.
It is at his darkest moment, when he had failed to lead the team that he had his moment of truth. He found out who he was:
www.youtube.com/watch?v=
YAkDnIQ0yS8
It was then, finding out who he was, and that it was worth going forward despite the setbacks that he could accomplish his goal. And that was what made him a hero.
And that is what I need to do. Realize who I am. I am capable. I can do it. I can lose the weight and keep it off, I can lead a healthy lifestyle. I can accomplish my dreams.
I'm worth it, when everything says I can't.
I think this song, put together with the scenes from the movie says it all:
www.youtube.com/watch?v=
C0HvbgI1T-U
Believe and you will find your way. And I believe I can. I believe I am worth it. And I am capable.
So are you. I hope this inspires you never to give up. To keep going when all seems hopeless. To reach for the light. And you can do it. If I can, anybody can.