What a great idea!
Thursday, July 26, 2012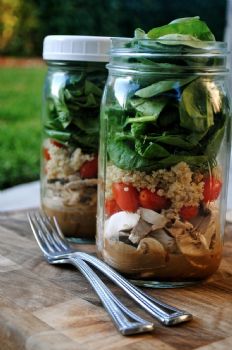 Now that I no longer get to telecommute and work from home this idea is an idea that grabbed my attention. Why didn't I think of this?

I have been bringing salads to work for lunch but I have been dressing them with fresh squeezed lemon and extra virgin olive oil before I leave for work in the morning. By the time I eat my lunch the salad is soggy, well marinated and tasty but still soggy.

Now I need to find a jar big enough to hold my salads since I only eat Raw, my salads are huge in order for me to get my calories in for the day.
To learn more plus take a look at a really neat site with more recipes:
www.fatgirltrappedinaski
nnybody.com/2011/10/salad-
in-a-jar-src/