yesterday we finally, finally had a summer day. max temp about 25C (77F) and it was wonderful. we took a short walk, and here are some pics:
this is the view just a half mile from home: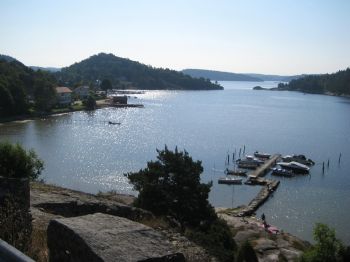 it makes walking up the Long Tall Hill to get to it well worth the effort!
and the view back to where we came from looks like this: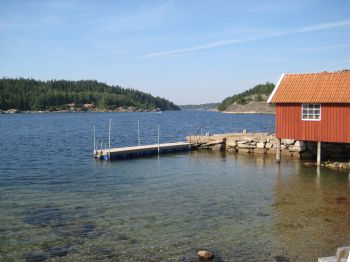 our destination at mile 1.5 for the 3-mile walk: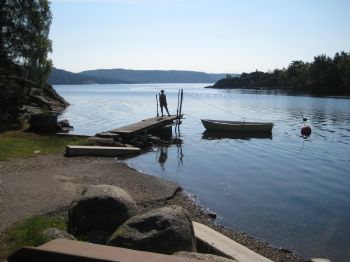 and when we get home, it's time for a swim, this is "my rock":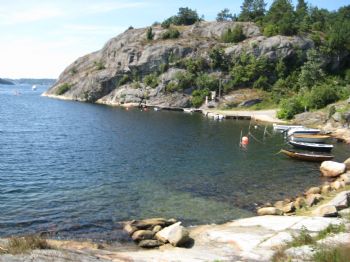 i've found the perfect place to lie and read, just around the corner (and the view of the fjord in the other direction):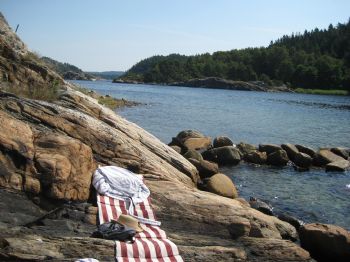 and while i was reading at the beach, DH chose a shady nap in the yard, in the company of a friend's dog who spent the day with us while its owner was off on an adventure: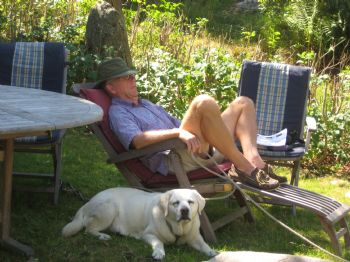 we worked indoors, escaping the sun and heat, during the hottest hours of the day, but returned to the fjord as the wind died down in late afternoon/early evening. by then the water had warmed up to 70F and was perfect for a late day dip. wish this weather would last, but the forecast is not promising - so we'll take advantage while it's here.
and did i mention that i am up to a 3-day streak for ST on my non-running days?! yesss!