Wednesday, July 25, 2012
any pop or soda. and I am loving it.! I know I can do it again. But since I have been off pop -- I feel like I want more sweets for some reason.. has that happened to anybody before? What are some ways I can stop those cravings. I have been eating way more than I should be.
I also haven't weighed myself in about 2-3 weeks because I know the scale will be up and I don't want to see what it has to say. But I will start my weekly weigh-ins this weekend again.
The last couple days and today I was just so tired after work. Yesterday I came home and took a nap for 2 hours! I must have needed some sleep. But I never went for a run monday or tuesday. So today after being really tired all day and working 11 hours -- I relaxed for a bit then I got out there and went for a run. I didn't run the whole time -- but it was still 90-92 degrees out. But I was glad I did get out there.
July 25th Run/walk.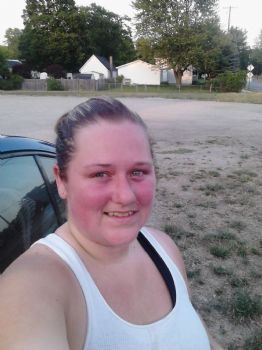 I also got my confirmation email on The Color Run 5k!! AHHH I am sooo excited!! It will be so much fun.
Thanks for all your continued support.