Looking at old photos....

Tuesday, July 24, 2012
I am posting these even though I still have a long way to go. They remind me that I have come so far. There was a time that I prayed that these photos would NEVER see the light of day. They were stashed on the computer and quickly forgotten. Here I am now, 5 years later, posting them for all the world to see. They are a source of pride now, a trophy. I look at that man in the "before" pictures and I dont recognize him anymore. We have nothing in common.
I am posting these because sometimes I need to remind myself and realize that although I am not at the end of my journey, I am doing things now that the "before" man would have felt was impossible.
For instance... as I write this, it is 2:50 AM. I got home from working afternoon shift and fulfilled a promise to myself. It was my goal today to go for a run when I got home.
I kept that promise and did 10K (6.2 miles). The "before" me would have simply ate the big plate of spaghetti that was in the fridge when I got home, watched some mindless drivel and fell asleep. It would have been far too easy to give in to the mental fog and write my self a "promissory note" to exercise tomorrow morning. Far too easy.
I am a different man today than I was when the "before" picture was taken.
Last year, I was only toying with the idea of participating in a triathlon. I had to learn how to swim. Not that I didnt know how but there is a difference between just splashing around and completing a set distance with a time goal in mind and still have a bike and a run to finish. Not only did I do that but just a few days ago I swam my first open water mile in a respectable 46 min 24 seconds and I have ambitions of completing a Half Ironman
That's a long way from wheezing after a couple of laps at the Y.
Also last year I finished my first marathon. That is a long way from not being able to bend over to tie my own shoes.
Sometimes I just need to remind myself that the best is yet to come.
THEN: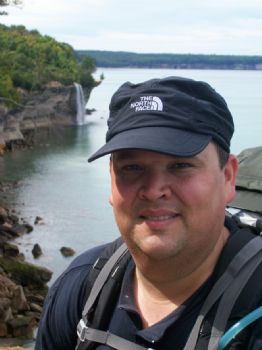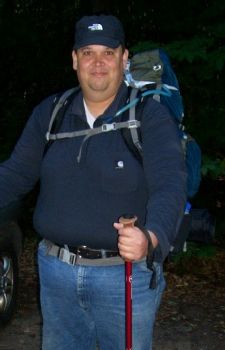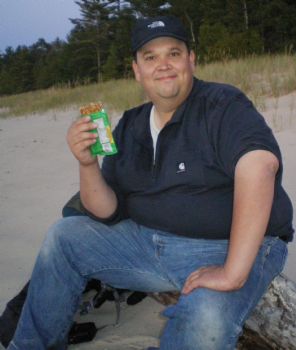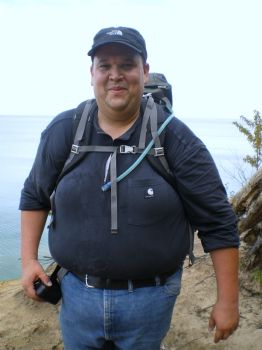 NOW: