Fudgy Salty Peanut Butter Brownies....Thanks, JASMINELOU
Monday, July 23, 2012
I got this recipe from a friend who got it off the food network website. So tasty.
First you bake the brownie part: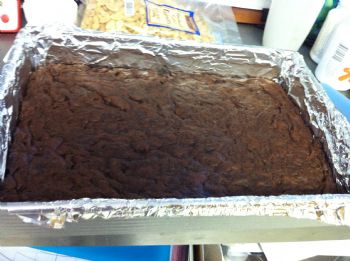 Then you cover it with peanut butter buttercream and some peanuts: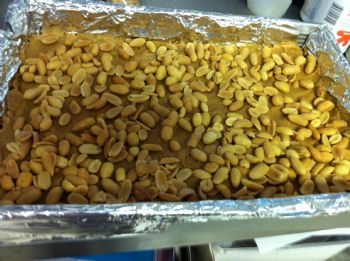 Then you cover it in ganache: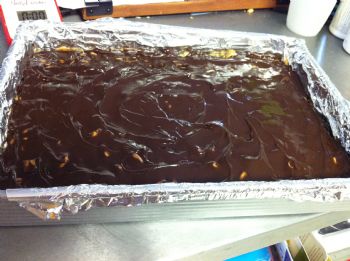 Then it sits in the fridge for 1-2 hours (or for a day like mine..but that makes it very hard to slice).