Monday, July 23, 2012
I really needed a visualization about how far i've actually come. So I put my Before and During picture together and this is what I got..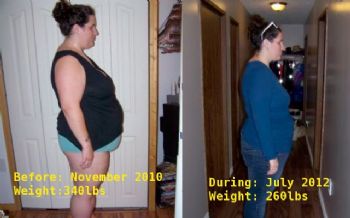 I follow a couple weight loss blogs and a lot of the time women post their before pictures and recoil in disgust. They talk about how gross they were and how much they hate that person. When I look at my Before pictures I donít feel disgust or hatred towards them. I find a sense of accomplishment in where Iím now. Those pictures are a reminder of how depressed and overwhelmed I was. Your before photoís are still part of you. Look at them, learn from them and love the person that is them!