Monday, July 23, 2012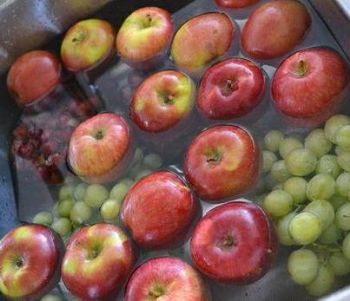 Cleaning fruit - fill sink with water, add 1 C. vinegar, mix. Add all fruit and soak for 10 minutes. Water will be dirty and fruit will sparkle with no wax or dirty film. Great for berries too - keeps them from molding. I do this with strawberries and they last for weeks!
-facebook friend
Since I am into canning, freezing, and drying I thought this is good if you plan to eat the fruit sooner.
I have finally re-lost all the weight I gained during first part of July. Now to future!