So, last night I got home from a Girls Night Out around 11:30pm. Woke up at 5:30am to meet my new running buddy, Sarah (see "Running Buddies") for a nice easy 7-mile run. Everything was wonderful. I took a gel (Hammer Orange - BLECH!) before the run because I didn't have time to figure out breakfast. HATE gels. Will try a couple other brands and flavors, but I am not hopeful. Took a package of Honey Stinger Chews for the middle of the run and those things were DELICIOUS (not even vitaminy tasting!) Took 24 oz. water and 24 oz. Nuun, but ended up only drinking about 12 oz of each because the temp was a PERFECT 53 degrees.
Sadly, I got home and after I finished stretching, I stood up and experienced sharp, shooting pain through my ankle. :( Iced it for a long time...it seems to be doing a little bit better now...walked it out a little bit and still have it in the brace...but it's not recovering quickly. I am not sure what's wrong. We'll have to play it by ear and if it isn't improved tomorrow, might think about seeing my ortho. I hate this...I have the Color Run next Saturday. I will NOT miss that!!! I have already determined that I will just walk the entire thing if I can't run it. So I'll still get to experience it. It's not a timed race, so it's not a huge deal.
Not sure about my workouts this week, but I figure I ought to have a back-up plan in case I can't run. I can't just let myself go completely...not with all the stress I have at work and the emotional stuff I'm dealing with. I've got to have some sort of outlet to sweat it out. So...I'll be thinking about that in detail today.
So, I received an interesting question in my SparkMail the other day and thought I'd address it in a blog.
QUESTION: How do you justify the cost of all these races? Don't they all have registration fees?
This got me thinking about how much it does cost me to run. First, I was just figuring up the race entry fees, but then I started to think about the cost of shoes, long run fuel, clothing and gear, travel for races, etc and I thought it would be interesting to map it all out and see what the total is...just for curiosity. I am also assuming that I will only be running half marathons this year...no marathons in this financial plan yet. Those are much more expensive.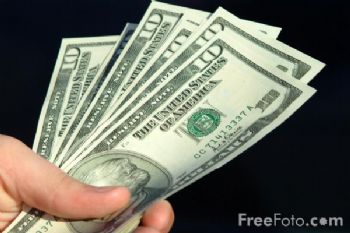 So, this is another super SCIENTIFIC study (with one respondent...which is me). We're gonna go ahead and try to figure an entire year. This will be highly inaccurate, I'm sure. But fun...and scary.
Running Shoes: $400
I'm going with an average price of $100 for a good pair of shoes (although many will cost more) and, since I run about 20 miles or less per week, I figure I will need to replace my shoes every few months or so...for a total of 4 pairs per year.
Running Clothes: $250
This is probably low for most runners...but I don't go all fancy, yo. Target has some AMAAAAZING running clothes and, if you catch the sales, you can get stuff pretty cheap. I can get about 3 pairs of running socks for $8. I bought two packs of those. I also bought 4 sports bras for a total of about $30 once and I expect them to last a year...I take very good care of them and never let them go through the dryer. Currently, I only have two really good, high quality wicking shirts for warmer weather and two pairs of running pants. Shhh...I wear both outfits twice and then I wash them. LOL. I will probably have to invest in some winter clothing at some point. I really don't mind having two outfits that I rotate over and over.
iPod Shuffle & Skull Candy Earbuds: $60
I did buy an iPod Shuffle because it's small and it clips on to my clothing and it's just easier than dealing with a full size mp3 player. The Skull Candy earbuds are the soft rubber that wrap around your ear so they don't fall out, even if you're sweating. This purchase has been invaluable.
Fuel for Longer Runs (gels, chews, Nuun, etc): $350
This also might be a little low of an estimate. Some people take 2 gels at a time. So far, I have not needed that much. But I figured about 4 gels (or similar items) per week - just for my long runs or races.
Race entry fees: $300
A 5k is usually $15-$20. I tend to do mostly 5k races, so it's not really breaking the bank. But half marathons start to get into the $40 and up range. This estimate is based on a race schedule of about seven (7) 5k races and 2 half marathons in a year...which is how my first year looks.
Travel for races: $250
This includes gas, hotel, food for a trip outside of my hometown. Most of my races this year are local, but I am going to figure in two out of town races, which require travel, for the purposes of this blog post. I'm also figuring in sharing a hotel room with friends.
TOTAL FOR ONE YEAR OF 7 5K RACES AND 2 HALFS: ~$1600/year
So, yeah...that seems like a lot, right? Well, how much does it cost me NOT to run?
Here are some ideas of alternative ways to use my money:
Starbucks Specialty Drink every weekday for a year: $910
McDonald's Value Meal 3 times a week for a year: $546
2 New Kinect Games per Month for a Year: $700
Going to the Bars to party every weekend (2 drinks): $780
Or how about these benefits? Can you put a dollar value on:
1. Improved Health
2. Disease Prevention
3. Weight Loss
4. Stress Relief
5. Eliminating Depression
6. Increased Confidence
You know, I didn't need all these facts and figures to answer the original question. I already knew the answer. The answer is...how do I justify NOT spending the money to run? It's something I love...something I have found a deep passion for. And, when you love something, you don't care what it costs.
People pay for things they WANT to pay for...pure and simple. At this point in my life, I just really want to be healthy.