It is very sad

about what happened Colorado. Colorado is the last place of slaughter, but this is happening in all the world. I live in an little island that is very difficult to see it in the global world. The last year were a lot of murders as an example: On Friday; (this lady) I won't put the names of the persons; the lady arranged her hair in a beauty salon as a prelude to the "baby shower" that would Sunday.
However, the woman of 30 years could not see the gifts that her family and friends would make the occasion of her third child. She, who was eight months pregnant, was killed yesterday along with his two children of 8 and 10 years old.
I will put part of an article in The New York Time: I will put x's where suppose to be the place.
So far this year, there have been 525 murders in Xxxx Xxxxx, a number that is outpacing last yearís 983 homicides, the second-highest ever, and the 995 in 1994. New York City, with a population a bit over twice that o fXxxx Xxxxx, reported 199 murders through the middle of this month, with a total of 536 in 2010.
High murder rates are not unusual in Xxxx Xxxxx. Between 1980 to 2005 the average annual homicide rate was 19 per 100,000 in Xxxx Xxxxx and 8 per 100,000 on the main island.
The article he says that is the main island because the island is composed of two more islands. I live very; very

because come a time when only the country will have children and the elderly. Of men at age 18 to 50 will be very few because they are killing each other. The problem is that the person that loved the dead person will want to kill the one who killed; this person will go to look for killer and when he find it; he will start to firing no matter who is in that place because what matter is kill the killer and doesn't care if he kills to others. I have always said that parents donít teach to their children; what is the respect for another human being. Don't teach to apologize when he did something wrong. Don't teach to help others without expecting anything in return, donít teach to say thanks, good morning, good afternoon and good nights. If the child; disrespect his parents; the parents don't correct the child. If they do something wrong and someone make a complaint to about it; the parents are mad with the person who gives the complaint. Everything I say this because I have seen this.
There are many children raising children. We must seek God and surrender to Him. Many believe that God does not exist and as they are young they think they have the world in their hands and they don't realize that itís not true and that they cannot do with the world whatever they want. We have put God aside, first in our homes, then in schools and so on. Some groups complain that they are missing their rights, and the governments think theyíll lose votes if they don't make laws for each group. I do not think that is really their best for the countries. It worries me that of our currency; the government removes the written in GOD WE TRUST. We were a country attached to GOD.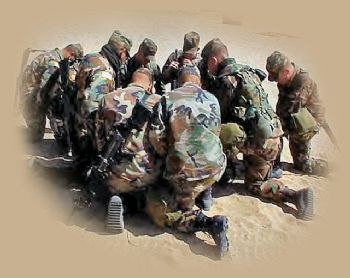 Many people have forgotten HIM and do not teach to their children to love HIM and those children to their children and so on.

In the Bible in different Gospels say: Do you suppose that I came to grant peace on earth? I tell you, no, but rather division; for from now on five members in one household will be divided, three against two and two against three. They will be divided, father against son and son against father, mother against daughter and daughter against mother, mother-in-law against daughter-in-law and daughter-in-law against mother-in-law.Ē (I take this part of the Gospel of Luke 12:51-53). That is what we are seeing now.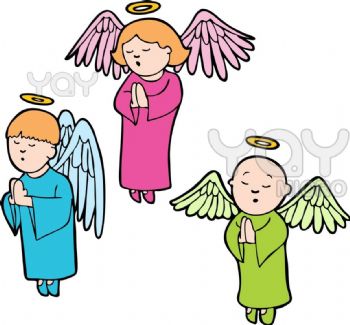 We can change that or delay it; but we need to love GOD. We need to believe in HIS word. We need to believe in HIS commandments and carry them out. We need to love; to receive love.

We need to teach love to a baby since the baby is in her mother's womb.

We will remove the grief from around the world with prayers and unite us as brothers and sisters regardless of color, races, religion, etc. Try to live in peace with God, with others and ourselves for a better world.
†LOVE ONE ANOTHER
†FAMILY THAT PRAYS TOGETHER STAY TOGETHER.