Today is not my official weigh in day but I can't resist. I finally lost that last pesky pound. I am officially down 100 pounds from my high of 272, and I am ecstatic! To celebrate I walked my Thursday 5K as fast as I could. I completed it in 45 minutes and 28 seconds. That is a 15 minute mile and I ran none of it! June a year ago my goal was to walk a 16 minute mile on a treadmill. I just walked a 15 minute mile on the street with hills

I feel great because after I walked my 5K, I changed into dry clothes and went out and walked another 3 miles with my friends at a sedate pace of a 19 minute mile. Then we all had breakfast. I ordered the Greek omelet that I wanted and I ate the whole thing. I figured it would be both my breakfast and my lunch and if I am careful at dinner I will still be within range.
So what have I gained with my 100 pound loss?
1. I am a lot more positive and I am happy.

2. I am a lot more flexible and can pick things up off the floor easily. I can touch my toes.

3. My muscles are well defined and firm.

4. Friends tell me that my complexion is glowing.

5. I can easily walk 5-6 miles without tiring

6. I can buy clothes in the regular part of the store

7. Not only can I fit in my wedding dress but it is now too big.

8. I met my goal of walking a 16 minute mile and surpassed it. I just walked a 15 minute mile!

9. I have competed in two 5K races and was not among the last people to finish

10. My DD tells everyone about her fantastic mother

11. My Gerd symptoms have pretty much disappeared

12. I can walk up and down the steps like a normal person

13. I can wear women's shoes all day and not limp the next day

14. I don't get back aches any more

15. I don't mind having my picture taken

16. I have made lots of wonderful SPARK friends

17. I look and feel 10 years younger than I did 3 years ago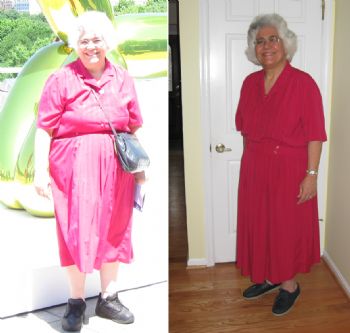 July 2008 and November 2011 wearing the same outfit
My family Thanksgiving 2008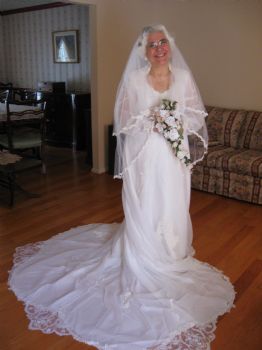 In my wedding dress March 2012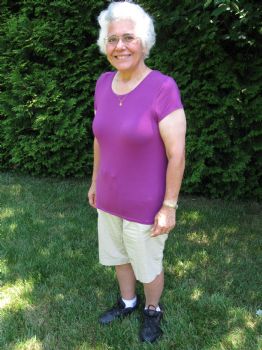 June 2012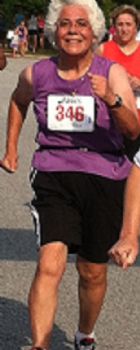 My last 5K race July 8, 2012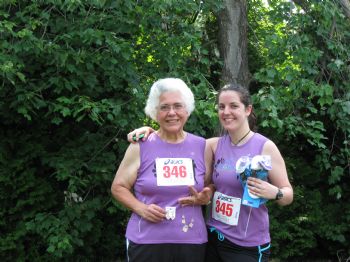 With DD after the 5K race
Thanks SP I couldn't have done it without you!