How do you accept body flaws?
Thursday, July 19, 2012
Even at my heaviest, my arms were proportionately bigger than the rest of me. It's always been depressing. To make it worse, my arms have been covered in stretch marks since I was ten years old. Not your average stretch marks either -- long, wide, stark-white ridges. It's been well over twenty years and they haven't faded a bit. I have them from my the back of my shoulders to the middle of my forearm. Even though I've lost a lot of weight, my arms have not shrunk much. I do strength training exercises and my muscles are bigger, but it doesn't really matter with all the fat and saggy skin. My arms have gone down about 2" each over the past 70 lbs I've lost. Women twice my weight have smaller arms than I do. I'm 18 lbs from a healthy BMI and my arms are still big enough to use one of those extra large blood pressure cuffs. I usually don't wear short sleeves, but one day I did and someone took a picture of me and it depressed me.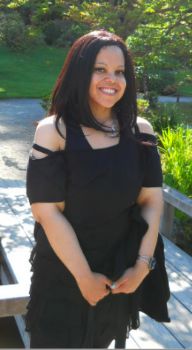 This picture was taken later the same day (oooh, I got tan). The outfit doesn't look so bad if I arrange my arms in certain ways, but I hate that I have to be so "aware" of how I'm standing. Just ugh.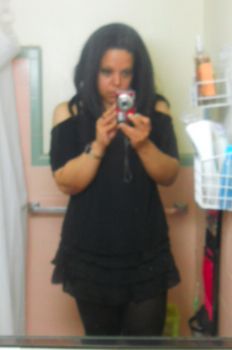 I'm also really self-conscious about the fat on my back and my saggy thighs. I am very happy about my progress, but at the same time it's kind of depressing to work this hard and this long and still have these issues. I'm not going to give up or anything, but I *did* give up once before for this very reason.
I'm just venting, but how can a person just get over this stuff?