Wednesday, July 18, 2012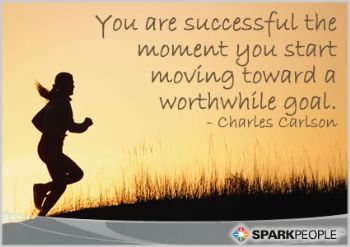 Hi All,
Dropping by to encourage you all. Let's Spark On and Keep Our Eyes on the Finishing Line. Let's strive for the Crown, let's run the race and win the prize that is set before us, otherwords, lets strive to attain the Goals that are set before us... Let us run in such a way that we will obtain the Goal that we are striving for and Finish Well...
1 Corinthians 9:24 New King James Version
Striving for a Crown
Do you not know that those who run in a race all run, but one receives the prize? Run in such a way that you may obtain it.
Yes,

1 step at a time and 1 day at a time with God's Help and Strength...Let's

ahead...
I want you to know I stand with you cheering you on your journey...You are doing a great job...Keep up the great work...