Tuesday, July 17, 2012
This is the same video as before but the jilting in the previous upload makes me nauseous. I just want to see if this works better...
So, how are y'all doin'?
I sat on my kiester ALL DAY in 33C house (translated to stupid hot) and refereed over-heated miserable kids, it was so wonderful. When the heat dropped down a bit I got a 5k walk in and usually I have the town to myself, but, not tonight. Every woman that lives in my town was out walking (they were probably running away from their cranky children too).
It had done a 10c drop so, I got busy watering and weeding my garden while the youngest picked blackberries from our garden...hey maybe I should upload some garden pics!
Ya, let's do that...one sec...
Here ya go...
Impatiens annual that Bobby got me while out with our youngest. She picked the plant and I love it. This is where Bobby and I 'porch sit'.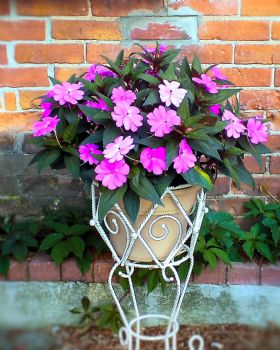 Morning Glory on my cedar rail...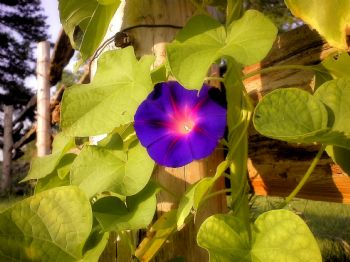 Clematis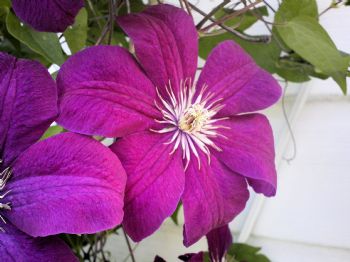 Bee Balm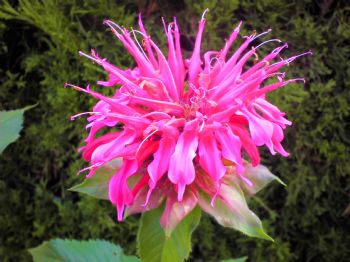 Virginia Creeper. My goal is for it to take over the house and allow me a Shire experience when I have to walk through the foliage.
Beginning of the blackberries...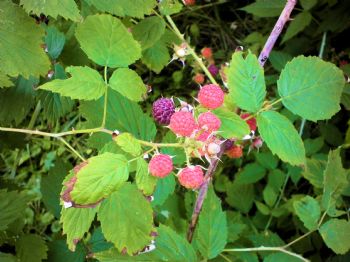 Hibiscus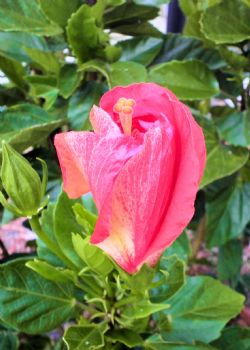 GRRRR!! I was a good girl and didn't watch anyone's vlogs while I uploaded...and it's messed up again. C'est la vie.
La vie.