Sunday, July 15, 2012
The obligatory cat picture for Caturday and a brief post from today....
Remember that Fat Ladies in Space coloring book I mentioned way back when? I finally got around to coloring a picture from it. (Please note, artwork is by Nicole Lorenz, I just added the color.)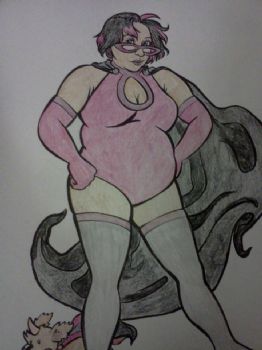 This entire coloring book is awesome, so here's another plug for it:
www.amazon.com/Fat-Ladie
s-Spaaaaace-body-positive-
coloring/dp/1463786832
Be well!
Lala