Sunday, July 15, 2012
We begin this week with Beaver, the builder of the animal kingdom. He asks, "Is there some project, goal or dream that you have put aside because it seemed impossible?" If so, he tells me that now is the time to go back and look at everything with new eyes. He says, "There is no problem that cannot be solved. Look for opportunities and unconventional solutions. Be willing to try something that seems crazy." He goes on to remind me that many of the greatest inventors in history failed - sometimes hundreds or thousands of times - before they reached their goal. He says, "The only way you truly fail is to give up!"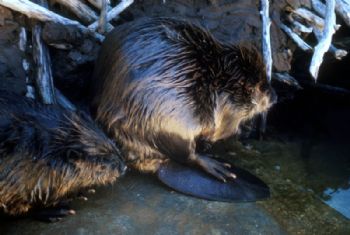 As we enter the middle of the week, we are joined by Hawk, who is here to put is all on notice. He says, "You are being sent signals and guidance from the spirit world all the time, but you MUST be open and willing to receive this guidance in order for the messages to get through!" He reminds me of a passage from Sonia Choquette's book, "Ask Your Guides," where she explains that our guides and angels try to reach us over a hundred times every day with advice and guidance, but most of us only receive one or two of these messages - if we receive any messages at all. In order to receive guidance, you have to be open to it! You must ASK your guides and angels to help guide you, and then you must ACT on the guidance you receive. If you have a sudden inspiration to take a different route home from work, do it! If you feel like you should call on a new job listed in the paper, go for it! If you keep seeing the same name, place or phrase over and over again, investigate it further! The final step in accessing divine guidance is to have GRATITUDE! Always THANK your guides for helping you! Out loud, if at all possible, because "To name it is to claim it!" Ask your guides for help with EVERYTHING in your life. The more you ask, the more guidance you will be given. The more guidance you are given, the more opportunitiy you have to act on that guidance, and the more you act and are grateful, the more guidance that will come!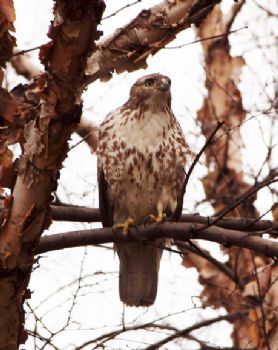 We end the week with contrary Salmon, who warns that looking outside ourselves for acceptance and approval will only hold us back from our true life purpose. He says, "Constantly seeking the approval and acceptance of others is a sign that you are afraid to walk your own life path and are looking for another person to walk it for you by telling you what to do. In order to move forward and grow, you must be willing to take the steps that will take you further down the path - on your own. This may mean rejecting the advice of others in order to do what is right for YOU or making a choice that you know that others in your life will not approve of. You must have the strength to make these choices or you will forever find yourself a prisoner to the whims of other people." He continues, telling me that if you cannot get past your need for external approval, it is time to ask your guardian angel for help. Salmon says, "Ask and your angels will always be there to help!"