I had to cut my summer vacation a little short. So much for taking the summer off and just being happy with maintaining....I've been in a downward spiral the past month and have spun out of control. One thing I've learned is that plans are made to be revised and updated. My maintenance plan didn't work and needs to be tossed and now replaced with my weight loss plan.
I don't have to look at a scale to know that I've been headed in the wrong direction. You know, that puffy, bloated feeling and the waistbands that are suddenly tighter, the lack of energy and overall down in the dumps feeling.
I haven't been updating my ticker with my recent gains, thinking I'd get it together and get it back off quickly. Ha! Delusional thinking.
So...tomorrow a.m. I will officially weigh in and it is what it is. I won't look back - just look ahead to feeling good again.
Enough of that! I will just do what needs to be done and not stress over it.
If anyone has noticed my new profile pic, you'll see that my hair has undergone a complete transformation.
It all started a little over a year ago. During 2011, I grew my hair out to donate 10 inches to locks of love.
This was taken 4-18-11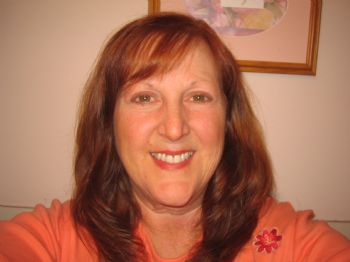 This was 10-14-11 - before and after the cut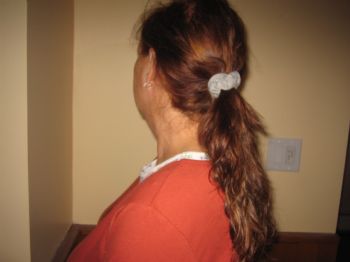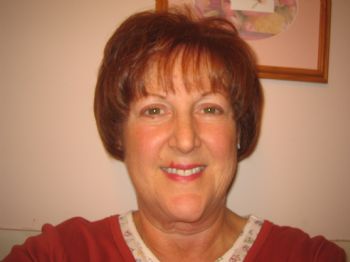 I liked my shorter hair a lot more and decided to keep it that way.
Then, in January I made a very drastic decision.....
I no longer wanted to put chemicals on my head. I was going to go natural (which I knew was gray but I wasn't sure exactly what color gray).
I had been thinking of it for a few years, so it wasn't exactly a snap decision. Somehow, with my sister's passing in October of 2011 from pancreatic cancer, I had developed a strong desire to make some changes.
Here's the progression since my last dye job in January.....
2-23-12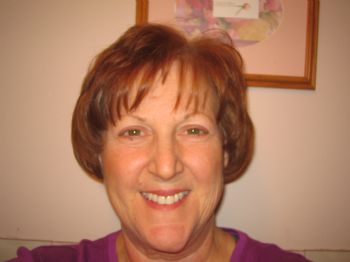 4-12-12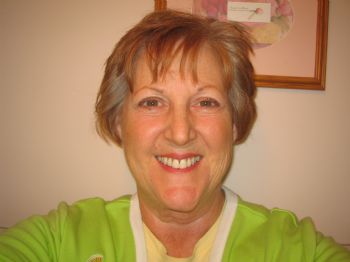 6-10-12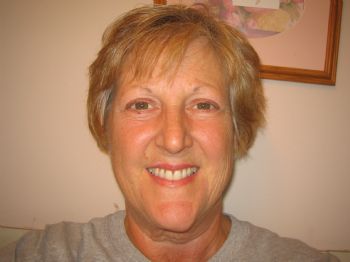 7-12-12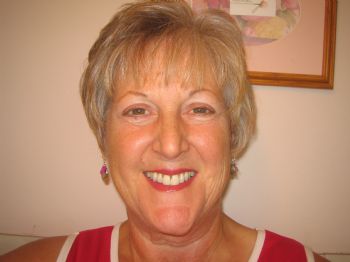 Here's another one from 10-14-11 to show the difference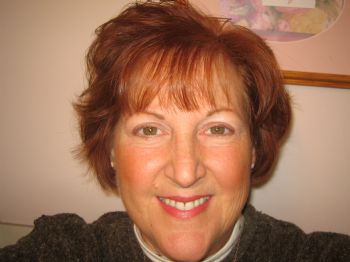 Okay, so I do look younger and my eyes look greener with the auburn hair. But hey, I'm going to be 61 in October and I've decided to embrace my age and do it gracefully. Heck, I earned every single one of those gray hairs!! And now I can wear deep purple and hot fushia pink without it clashing with my hair color. It's coming in more white than gray and besides, gray is the new blonde!!
Now I want even more to be a nice slim, healthy Senior Citizen. It's hard to admit when you've reached the point in your life where there are more yesterdays than tomorrows. My sister's passing has also made me realize how precious each day going forward is. I don't want to waste any of them with regrets. I don't want to waste them feeling ill or just feeling bad. I love reaching this stage where I'm beginning to see more clearly who I am and what is most important to me. Life is to be treasured and our bodies are what gets us everyplace we want to go. Taking good care of our bodies-our minds-and our emotions is the most important thing....all the rest is just of little consequence in the grand scheme of things.