Running, Body Revolution & All Around Good Feelings
Friday, July 13, 2012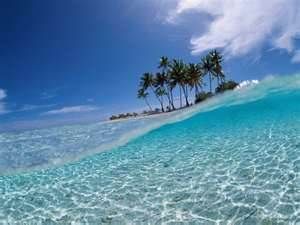 My new background picture. I figured I needed a little something extra to keep me motivated. We are going on a southern caribbean cruise the first week of October. I want to feel good in sundresses, tank tops/shorts, and the not so forgiving

!!!
Running has been good this week. I've got in 3-4 miles every morning, three miles of walking over the lunch hour and Body Revolution at night. My WW points have been on track, too! All is good.
Reading "Younger Next Year for Women" thanks to Nancy (NANHBH) and it's making me think of my Next Third in a whole new light. Check it out! You'll be glad you did!
Dad is home from skilled nursing care and doing well so far. We skipped assisted living. It's all or nothing now. Either he does well or he doesn't. His choice. Mom is healing.
Randy still hasn't joined me, so I continue to workout by myself. I'm used to it though. I've done it the last 25 years pretty much on my own. It's just nice to have a workout buddy, you know? He'll come around soon or later. I always ask him if he wants to join me. He says no and I say okay.
Basically, I'm feeling good. I haven't felt this good in a very long time. I hope it lasts throughout my Next Third and beyond.
Have a great weekend everyone! ...and I'm off!