Wednesday, July 11, 2012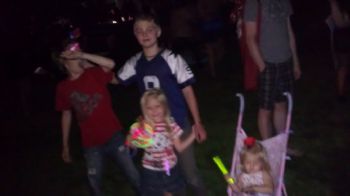 fireworks at sugar house park start the week, my sons friend siblings and neices came along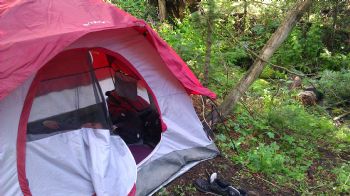 Camping comes next, this was an amazing spot with a little creek flowing right by our tent.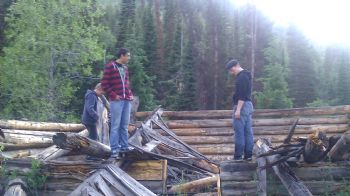 Movie set of Grizzly Adams, this is a movie that was filmed above our family cabin but was recently knocked down.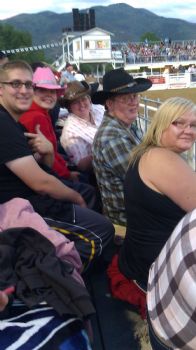 Next was the Oakley Rodeo, this is a yearly family tradition. This is my sister in law, brother, in front we have my mom, dad and Aunt. Lots more family came, they just didn't fit in the picture.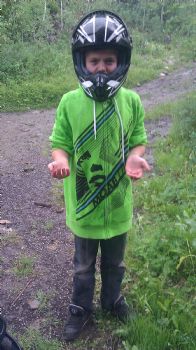 Now a ride on our 4 Wheelers, in the pouring rain and hail. It was muddy and fun!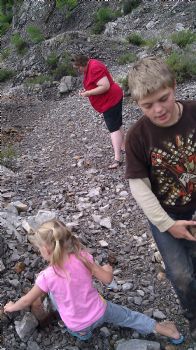 Rain let up long enough for us to fossil hunt, we found tons!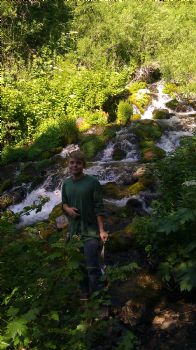 Ended the week with a beautiful hike with my son, up nobletts, my favorite place to hike.