RHHC Blog Type Assignment :)
Monday, July 09, 2012
Okkkk...So here it is. My assignment for the Red Hot Heartbreakers Challenge! :) I haven't written a blog for a while now...and I forgot how much fun it can be. I'm super excited to be participating in my first official "Done" Challenge!
As part of the blog assignment I looked around online for a picture that I inspire and hope to one day look like. I found this pic: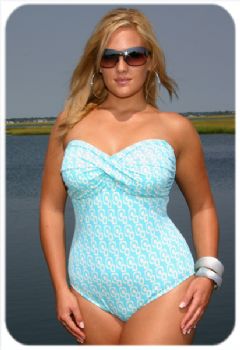 I would love to look like this....& I would be happy not even being this thin! LOL I love not only her "look" but her hair as well! I have been trying to grow mine out forever!
Next, I did my measurements and ugh. :( I discovered 1 thigh is like the size of my best friends waist line. That was a bit discouraging.....THEN I got to thinking...I may have to work at getting to that size but I can just imagine the excitement and how proud I will be with myself for FIGHTING to make it happen! :)
Measurements as of July 2012:
Chest: 53
Waist: 56
Hips: 56.5
Thigh: L and R- 29.5
Upper Arm: L-17 R-17.5
Lower Arm: L-12 R-12.5
Neck: 15.75
Calf: L-18 R-18.5
Last....and here was a chore....the picture of me. I just snapped a quick one while in my bathing suit in the bathroom mirror. Not the greatest shot and I know if I look around I have more recent photos...but this is the one you are getting for now. LOL The plan is to take a photo of myself in this same top at the end of the challenge or maybe even monthly? I'm not sure what is the best idea yet? Any thoughts? Hmm and I put some lowlights in my hair...but I don't think I like. :-/ hmmm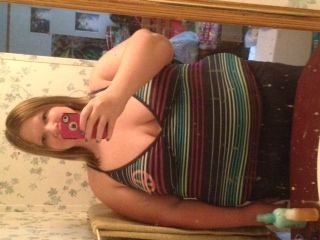 **Sorry it's sideways...It's not like that on my computer and I can't figure out why it is on here??**
So there you have it. My very first RHHC blog and the very first blog in my Spark-tastic Comeback Tour 2012! :D LOL