Sunday, July 08, 2012
We begin the week with Coyote, the eternal trickster, who tells us that we may have been taking ourselves too seriously. He says, "If you can't laugh at your mistakes and the everyday follies of life, you will quickly find yourself stuck, unable to move forward or change. Laughter breaks up all kinds of stagnation and heals inflexible patterns in your life." Coyote reminds us all that if we are unwilling or unable to invite laughter into our lives, it creates a place for ego to take control and demand absolute perfection from us while criticizing every failing or perceived shortcoming. The greatest weapon we have against ego is laughter. So, next time you find yourself in the midst of a mistake or overly-serious situation, let go! Relax! Let yourself laugh until you have tears rolling down your cheeks and you can't breathe! Remember - it will all be okay in the end!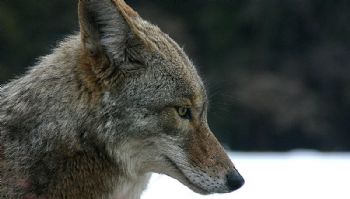 The middle of the week brings Opossum, the master strategist. He tells me that you may need to look for unconventional solutions to some problem you may be facing right now. This could be a nosy neighbor, an overbearing relative, an uncomfortable work situation or some other irritant in your life. He says, "Look for the unexpected. Don't be afraid to play dead or pretend to be something you're not for a little while if it will help diffuse the current situation."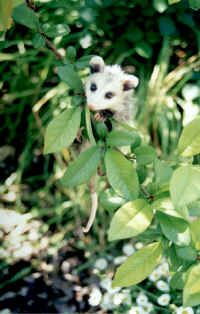 The week ends with noble Turkey, who reminds us that in order to keep the flow of abundance in our lives open, we must be willing to give to others. He says, "When you share yourself with others, it opens a place in your heart for the Universe to give back to you. Be willing to give of your time, energy, posessions or money whenever you are able, and remember to experess gratitude for all the blessings you have in your life. This keeps the flow of abundance always open."