Saturday, July 07, 2012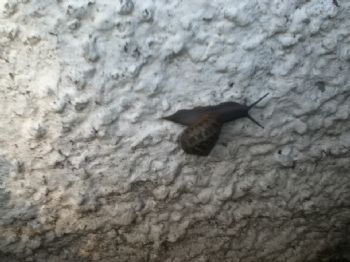 i think this is the little chap who has been crawling up to the sunflowers and munching on them... i plan to have a mass snail pick up , and bannish the at the vry end of the garden , because otherwise i shall not have any pretty flowers left.
( i should thank it really cos it , and its family are going to give me exercise bending down and plucking them off our garden plants.....and i am to soft to put pesticide down and kill them)
Actually managed to measure myself today... needless to say my thigh is what a normal persons hips might be ...but now i can look at it realistically the times i am weighed and the weight has not gone and see if i have lost inches instead.
Have a good weekend all ......