Friday, July 06, 2012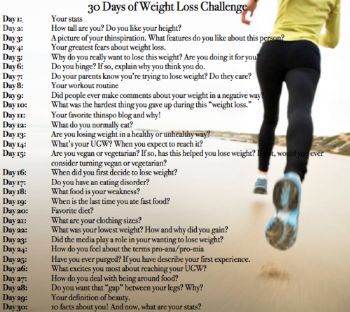 Okay, maybe the title was a little dramatic; oh well!
So, Day 11 is a thinspo blog. Quite honestly, I'm not really sure what it is. I have an idea, but I'm not pushing it. Therefore, I don't really have one. I do, however, get motivated by reading other blogs as I get my points for the day. I've read some that simply state in one paragraph or a couple sentences that he/she chose 1 soda instead of 2; or she/she got a new job and is ready for a new career outlook on life. So, if I must have a thinspo blog, it is my own. Only my blogs will help me realize what I'm looking for. Only my blogs will re-enforce me that I'm doing something right or wrong. And it is my blog that decides my success. For example, the below picture is a workout challenge. I'm not going to blog about it if I don't complete a day/workout!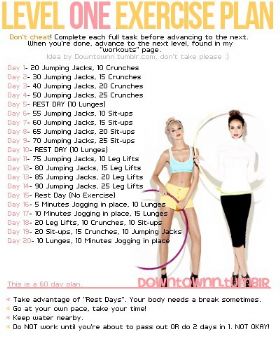 50 Jumping Jacks and 25 Crunches.
So, Day 4: Complete!
Today, I split up the Jacks & Crunches into sets.
I did 5 sets of each.
1 Set = 10 JJ + 5 C
Repeat for 5 sets.
Thanks!
JLE