Friday, July 06, 2012
This is hard for me. I like being perfect. I used to think that I ought to somehow be the perfect wife and mother just because I am a rational, productive adult woman. LOL. Then I had kids. It's hard to admit when I'm not perfect and it's harder to be OK with that.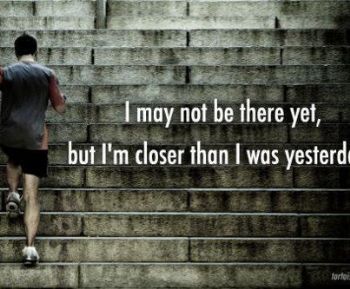 Then I realised that it's the journey that matters. Sure, my home doesn't look like a model home yet. No, I'm not built like a supermodel. Yeah, my kids occasionally throw fits, backtalk, or get an attitude about something I ask them to do. I don't always have breakfast on the stove when my husband gets up or dinner waiting when he gets home. I still have a pretty great life, and I am blessed with the power to make it better.