Friday, July 06, 2012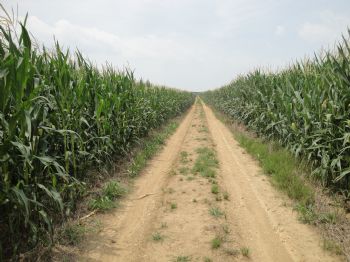 Yesterday, July 5th, I tried to do a couple of paths at a place I sometimes hike. I underestimated the power of the sun and could only do one of these trails. Most of the time when I hike the trails are through the woods and therefore shaded. Most of the trail yesterday was out in the sun and its affect on me was definitely felt. Instead of going for a hike/trail run of 4 or 5 miles it was only about 2.8 miles. Temperature was up around 100. There are trees and shade on this hike but most of it is in the sun in between rows of corn.
When I'm on a trail I *always* wear a hat and bring water. I also normally also carry a hiking stick which I sometimes fasten to a strap on my back water carrier.