Friday, July 06, 2012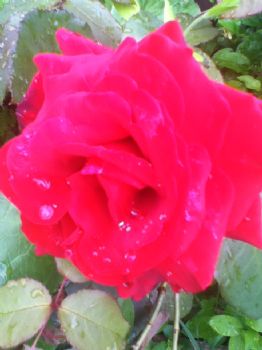 Sorry for not blogging or being about.. Our entire family seems to have had a horrid bug one after the other and the "men" of the house don't seem to be able to shake it off. ( It is now doing the second round for them) This has left little time for me to read my spark pages and come online ( though thank goodness for an app that i was shown so at least i can now use the iphone thing to track exercise and food, but i miss you guys.)
One positive thing to come out of the ill health ( if there is such a thing ) Kenzie has decided that He wants and needs to follow healthy eating as well

and so the naughty things that he once insisted on are not so evident in our house.
The picture at the start of the blog is of our red rose i brought Kenzie the first year we were together on valentines day....On returning home from London i was saddened to see that someone had broken it and was worried that it would no longer bloom...
Happily this isn't the case as you can see and we have several large roses on it and more buds to follow , although it will need a major care job when it has finished flowering .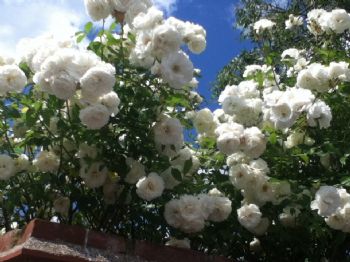 This last picture was of someone's lovely white roses , i smelt them before i saw them and i can still imagine the aroma when i see this picture.
have a good friday all