Thursday, July 05, 2012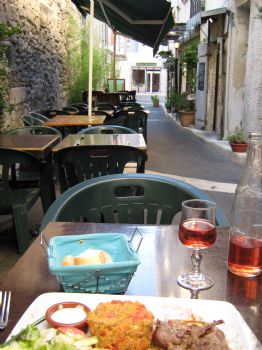 Now this is my sort of meal. Yesterday a colleague was telling me her lunch wasn't Atkins because it had tomatoes in. Today another colleague bought me a cake. Which I ate, of course. It was quite a healthy sort of cake, but still. Above is my sort of dinner, consumed in one of my favourite restos in Provence. The sort of dinner you can eat every night for a fortnight, so long as you only do that once a year.
French women may not get fat, but it's only because they are all perpetually on a diet.