It's my Party & I'll cry if I want to - but I won't! Why? because yesterday was my birthday and I'm 76 pounds lighter than 3 Birthday's ago!!!
Yes! 76 pounds!
Three Years ago, I turned the big 5 O ! Here's a picture of me on my 50th birthday.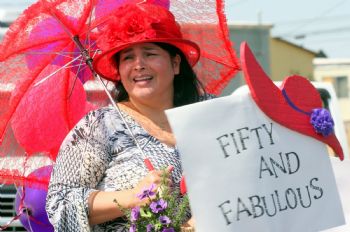 If you wish, you can read about how my sisters embarrassed me on that day. Being in a parade and overweight was not the way I wanted to spend my 50th. For more details read the blog "The Story behind the Red Hat." As I look back now, I count it as a blessing. This was the beginning of realizing I needed a change in my life.
But that change didn't start until the last days of December 2009 right after I ate all the chocolates and goodies from my Christmas stocking! This photo is my last "fat" picture.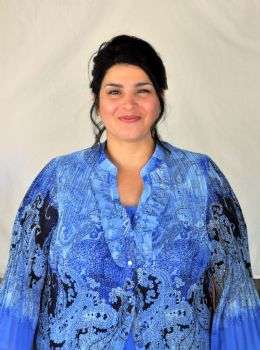 I joined a small little group of 5 Sparkers from "Wildflowerr Live-It's" team. Wildflowerr aka Donna was our fearless leader and was my biggest support and help. I logged my food, exercised, drank my water and joined our weekly challenges Donna posted for our team.
I lost my first twenty pounds within two months. Although there was not much visible change, I felt very good about myself. I knew I was on my way.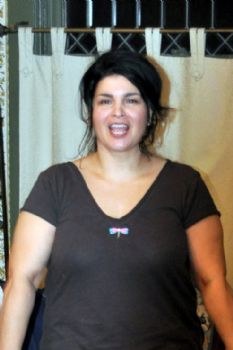 By end of April, I had lost a total of 30 pounds. Here's a picture of my photo shoot I rewarded myself with.
On my birthday I had reached a goal of 50 pounds down! I had to take a picture of me carrying 50 pounds of flour! Now that's a lot of weight!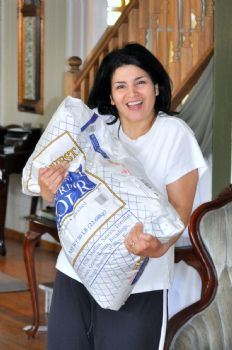 60 pounds down!!! two months later! Oh yeeees!!
Gotta add two 5lb bags of cornmeal to the 50 pounds of flour! Whoa!! 60 pounds! NOW that's a lot of weight!
Another two months later, I reached my ultimate goal of 70 pounds down on November 7th, 2010. Now...unfortunately I didn't take a picture of me with more sacks of food. But fast forward to the present, I have kept my weight off and even lost an additional 6 pounds for a total of 76 pounds down! It's hard to believe I carried that much weight for all those years. Can't lift the sacks of food now...... but yay I can pump a pound of butter!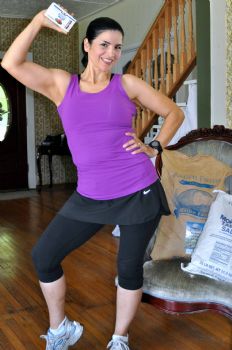 A 70 pounds photo shoot!

My life has been active since 3 years ago.
I starting hiking with my family.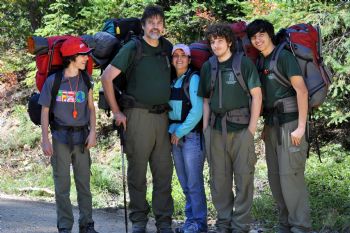 One of my best friend Patty and I started a "Runners and Walkers" Club. We now have about 50 members.
Patty and me.
I'm a trainer for our local gym, the Soul to Sole Health Center.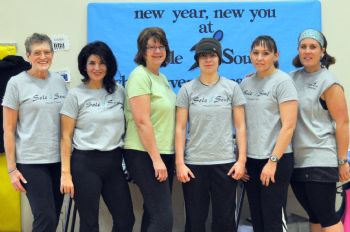 And I teach running clinics seasonally.
My 1st "Couch to 5k" class.
My new goal is to reach 80 pounds weight loss! Now that'll be a lot of sacks of flour to lift. Maybe it should be 81 pounds! A one pound butter weight is easier to lift.

My new "before" after "picture" at 53 years young!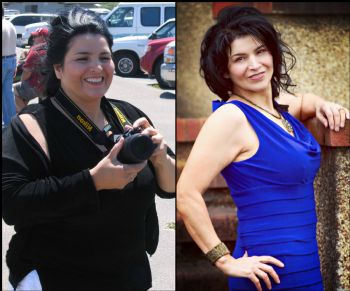 I pray you are encouraged! You can do it! I know you can! Blessings on your weight loss journey and may each year be better than the last!
I can't wait to go to your party and shed no tears!