The Japanese Proverb has said it best: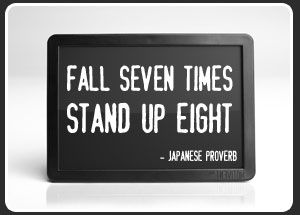 I may have already fallen seven times, but I have gotten back up... brushed off and sucked it up.
This time, I want to do something that I haven't done in a while. I am not going to be funny, I am not going to make light of the situation, I am going to be really REAL with all of you.
So here's the deal:
- My highest weight ever was back in December 2010. I weighed 353 pounds. That is what triggered my (re)arrival to Spark People.
- Most of 2011 I was around 300 pounds.
- I was almost down to 315 pounds during the late winter/ early spring this year.
- June, 2012? Weighing it at almost 343 pounds!
Here is a quick look at a few pictures from the past month that made me realize that I was spiraling out of control: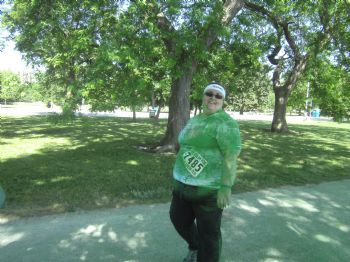 The Color Run Chicago - June 2nd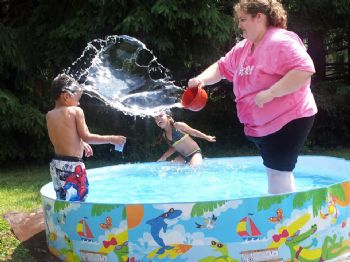 Pool Fun - June 16th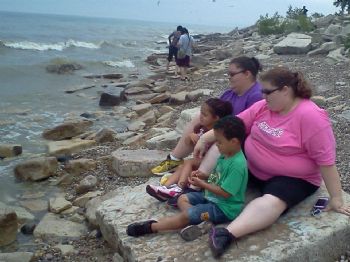 Sitting at Lake Michigan - June 16th
Funny - I'm wearing a Pink T-shirt representing my gym.
I'm sure they aren't proud that their name is on this unfit body!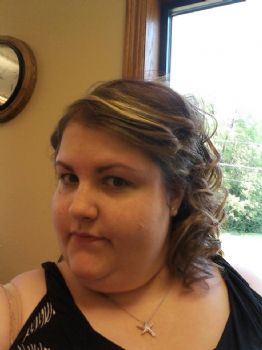 Sporting a New 'Do - July 2nd
(With a side of double chin action!)
I made a TON of excuses, but now I am facing the music. This is my time. This is what I have to do in order to be a successful mother and all around person. I'm not ready to die, so this is just how it's going to be.
I could keep talking about how this time will be different, but I want to prove that it will be.
I am pledging accountability!
- I will be blogging
- I will be on Spark People instead of playing facebook games at night
- I will be tracking
- I will be INVOLVED
Because, let's face it. When we are involved in Spark People and in the lives of others that are motivated, we become motivated too!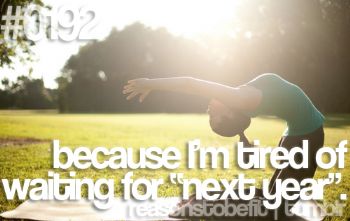 So, follow me... we will bask in the sun and sweat until the moment just before we pass out. No more excuses. The sun might be hot, but it doesn't mean the DVD player is broken!