Yesterday was very hard (as far as motivation goes). I just felt overwhelmed by making up my long run from Sunday.
In thinking it through I realized that Wednesday is a holiday and I could make it up then!
Whew, crisis potentially averted! Now knowing that I didn't have to run 8 miles when I got home from work didn't diminish the lazy blues I was having but it did help!
I have been struggling with thinking outside the box on my calories. Before I was so inconsistent with my exercising that adding "calories burned" into the equation here on sparkpeople- just seemed a waste of time.
Now that I have started to feel confident that I can exercise consistently- I've been thinking maybe I am eating too little for my exercise level.
I'm in week 5 of my half marathon training (although I haven't picked an official race- I'm sure in 5 more weeks I will be at the starting line somewhere- the point being I am running 4 days a week and cross-training on the other 3 days).
I used to wear a heart rate monitor to get my true calorie burned but I really never applied that information to what I ate. I just like to track things and that was something to track - the belt that goes under the bra area kept chafing me and I still have scars from wearing that thing! So needless to say I stopped wearing it...
I am just so scared that once I eat outside of my regimented 1200-1400 calories - I'll stop losing or even gain weight.
I know it's irrational to think that adding 200-600 calories a day will lead to endless binge eating but it's the honest truth of what I think most of the time.
Has anyone actually went off of what sparkpeople records as your calorie burned and still lost weight or even used a heart monitor and adjusted to the increase in food and still maintained a healthy weight loss?
(I have been averaging (if you go by what SP assigns to my inputted exercising 4000+ burned a week) which SP says I should be eating 1460-1810+ calories).
I have been staying in the 1200-1300 range and losing consistently -since actually working out- 2lbs a week on average.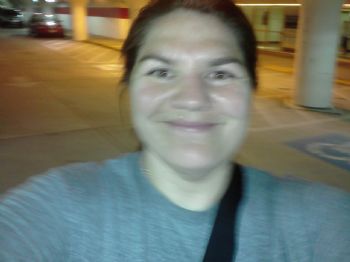 Day 34- 45 minutes on the elliptical
Thanks for any feedback on the calorie range issue!