Tuesday, July 03, 2012
I love my DIL!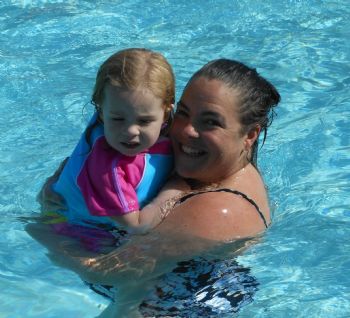 She and I went out to lunch-alone! yesterday- with no kids or hubbies.
It was great fun and so nice to have two hours of uninterrupted conversation!
We have NEVER done this before, for some reason neither of us can explain.
She is just a beautiful person, inside and out.
We went to the gorgeous Coast Guard House, right on the water in Narragansett, where the food is just ok (we both had the beet salad with grilled shrimp) but you're really paying for the spectacular views from every window.
My dil has been with my son for 9 years- married for almost 4, mother of Lucy and William, probably the only 2 grandchildren I will ever have (thank gawd they live close and we all get along so well) and an awesome, popular and well-regarded middle school English teacher from a brilliant and artistic family, whom I also love.
Life is good!
Here's L&W 'helping' Papa wash his car.