Canoeing from Lacy Point - Lake Waco
Sunday, July 01, 2012
We went canoeing today. We haven't canoed in 15 years so it was a relearning experience.
Here is our canoe.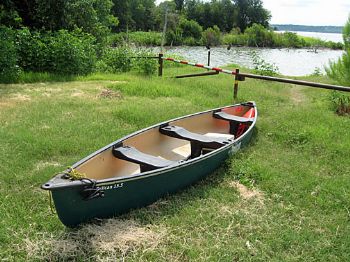 We saw lots of egrets in the dead trees.
We stayed closed to the bank and I was surprised that we didn't see any turtles sunning themselves on the logs.
Our only catch of the day was an alligator gar.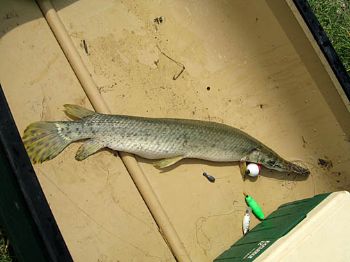 Look at the teeth he has. I wouldn't swim in Lake Waco.